Be careful what you ask for
Discriminatory Airbnb ad is a timely reminder that landlords need to be careful with their wording when advertising their rental properties.
Thursday, August 31st 2017, 3:00PM
by Miriam Bell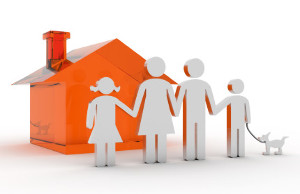 Complaints about an Auckland Airbnb ad, which stated that "no Maori people, no island people" should apply for the four bedroom flat being advertised, led Airbnb to remove the discriminatory listing.
While the ad in question was clearly discriminatory, there has long been discussion of what exactly landlords can specify when advertising for tenants.
Under the Human Rights Act, it is illegal for landlords to discriminate against potential tenants on any of the grounds covered in the Act when renting properties out.
This means that a landlord cannot turn a tenant down due to their race, age, gender, sexual orientation, family status or disability.
But it is a little known quirk of the Human Rights Act that the situation could be different if the landlord is living on the property in question.
Human rights lawyer Sylvia Bell said there is an exemption in the Act for situations where a landlord will be sharing the rental accommodation if there is some kind of communal living arrangement.
The Act defines such shared residential accommodation as including a dwelling house, flat, motel, boarding house or camping ground.
Bell said the definition has been held to include other types of accommodation which could include some Airbnb situations, particularly where rooms in an owner-occupied house were being rented out.
This would seem to indicate that landlords can decide to specify what they want, or don't want, in potential tenants – as long as they are also sharing the rental accommodation advertised.
It is worth noting that the exception would not be likely to apply to landlords who were renting out self-contained apartments or units on the same property as the one they are living in, Bell said.
However, while there might be some leeway in certain situations, it is not best practice for landlords to place discriminatory ads for rental properties.
Instead the general rule of thumb for landlords when advertising for tenants is to avoid discrimination but to carry out careful, comprehensive vetting when selecting a tenant.
Read more:
Reigning in Wellington landlords
Comments from our readers
No comments yet
Sign In to add your comment
www.GoodReturns.co.nz
© Copyright 1997-2020 Tarawera Publishing Ltd. All Rights Reserved