Prices fall, affordability improves
Housing affordability in regions around New Zealand may have improved over the last quarter, but price to wage ratios are still sky high.
Wednesday, October 11th 2017, 11:00AM
by The Landlord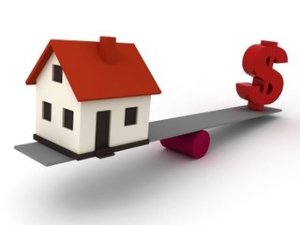 Massey University's latest Home Affordability Report shows that affordability improved in seven out of 13 New Zealand regions in the most June to August 2017 quarter.
There was also an improvement in national affordability of 2.1% in the quarter.
Massey University associate professor Graham Squires said this was largely driven by falling house prices in Northland, Wellington and Central Otago Lakes.
"Median house prices in Central Otago Lakes dropped the most over the last quarter, declining by $35,000.
"This was followed by Northland, where median prices dropped by $30,000, and Wellington, which experienced a $28,000 drop."
The relative improvement in affordability stands in stark contrast to the last quarter when rising house prices resulted in a decline of 9.6% in national affordability.
Auckland home affordability improved by 0.6% over the quarter, while Central Otago Lakes improved by 3.1%.
This means that Central Otago Lakes remains New Zealand's least affordable region at 68% less affordable than the rest of the country, followed by Auckland which is 50% less affordable.
But, despite the improvements, national affordability still decreased by 10.5% over the past year and no region has improved in affordability over the 12-month period.
Squires said house price-to- wages ratios remain very high, and this continues to place considerable strain on first home buyers in Auckland and Central Otago Lakes.
"Median house prices are more than 14 times annual wages for the Central Otago Lakes region, and more than 13 times annual wages for the Auckland region."
Southland and Manawatū/Whanganui remain the country's most affordable regions, although both have experienced declines in affordability over the quarterly and annual periods.
The regions to experience the greatest improvement in affordability over the most recent quarter are Northland at 11.5%, and Taranaki at 7.5%.
Squires said that borrowing costs have remained relatively low and wages static, so house prices continue to be the key determining factor in home affordability.
"We've seen some significant falls in house prices in some regions this quarter, so it will be interesting to see if this spreads to other regions in the coming quarter."
Read more:
Affordability measure shows more houses needed
Auckland affordability a credit negative – Moodys
Comments from our readers
No comments yet
Sign In to add your comment
www.GoodReturns.co.nz
© Copyright 1997-2020 Tarawera Publishing Ltd. All Rights Reserved