Listed property trusts uncovered
For investors wanting to diversify their portfolios, listed property trusts (LPTs) are worth looking into but it pays to find out how they work first.
Wednesday, December 27th 2017, 9:00AM
by The Landlord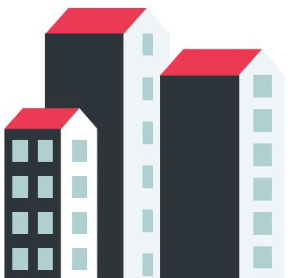 LPTs occupy the intersection between property investment and the stock market.
And while they are an established part of the commercial property market, the ins and outs of how they work can seem rather baffling.
Then there's property syndicates and unlisted property funds, which differ significantly in how they function.
With so many permutations of joint ownership models, it can be hard to see the forest for the trees when trying to make an informed decision around this type of commercial property investment.
In the latest issue of NZ Property Investor magazine, we speak to the experts to get the lowdown on what you need to know about LPTs and their counterparts – commercial syndicates and unlisted funds.
First up, the basics.
LPTs offer portfolios of properties that are listed on the stock exchange. The overall portfolio is divided up between investors, who then become shareholders.
There are nine listed property trusts in New Zealand, each specialising in different sectors such as health, commercial and retail.
LPTs are publicly traded on the NZ Stock Exchange (NZX) and regulated by the Financial Markets Authority.
Shares in LPTs can be sold to others trading on the stock exchange with little fuss.
Entry level rates for private investors start at around $5,000 which makes them a good beginner's investment option.
LPTs offer investors who can't afford to buy a property outright the chance to get into the commercial property market without the need for a massive mortgage or huge initial outlay.
They have many other advantages – including ease of liquidity and professional management – but they don't offer the returns that syndicates or unlisted funds do.
To find out more about LPTs, click here to get the digital issue of NZ Property Investor magazine.
Subscribe to NZ Property Investor magazine here to get great stories like this delivered to your mailbox every month.
Comments from our readers
No comments yet
Sign In to add your comment
www.GoodReturns.co.nz
© Copyright 1997-2020 Tarawera Publishing Ltd. All Rights Reserved