Prices up despite subdued market
Auckland property prices increased in August but that's not likely to herald the return of a seller's market, according to the city's biggest real estate agency.
Wednesday, September 5th 2018, 2:00PM
by Miriam Bell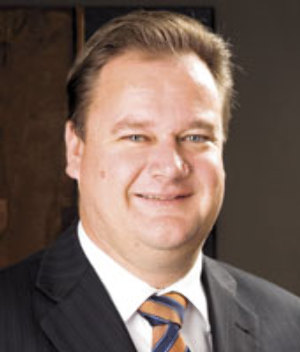 Barfoot & Thompson managing director Peter Thompson
The latest Barfoot & Thompson data is out and it shows that both the average sales price and the median sales price were noticeably up on last month and last year.
In August the average price at $928, 266 which was up by 1.7% on July and by 1% on August 2017.
At the same time, August's median price of $840,000 was up by 3.7% on July and by 3.7% year-on-year.
Barfoot & Thompson managing director Peter Thompson says another indicator that prices are edging up is that the average and median prices in August are higher when compared with the average prices paid across May, June and July.
But the increases they are seeing in the market are unlikely to be the forerunner of another seller's market, he says.

"Rather they are an indication that the bottom of the price cycle is likely to have been reached, confidence in prices is returning and that as spring advances buying pressure will increase."
In contrast to the growth in prices, sales numbers in August remained modest: at 795 they were down by 4.2% on July but up 2.3% on last August.

Thompson says that, traditionally, August is the month when the lowest number of sales are recorded in a year whether prices are rising, declining or neutral.

"Another positive sign the market is gearing up for a positive spring is new listings hitting 1331, a quarter higher than those for July and 5.6% higher than for the same month last year.

"The number of available listings at month end at 4022 are the lowest they have been since September last year, and this low number is also likely to have an effect on prices as spring advances."
As a point of interest, he adds that 12.6% of all properties sold in August were in the under $500,000 bracket.
"The number of sales in this price category has been climbing in the past six months and are being affected by the higher number of apartment sales now taking place."

For ASB economist Kim Mundy, the data shows that Auckland's housing market remains sluggish, with softness on both sides of the demand/supply equation.
Sales fell over the month and despite the lift in new listings, signs still point to sellers withdrawing properties from the market, she says.
"Uncertainty continues to reign supreme in the market and the ban on foreign buyers (which has now become law) is likely to add to this, given the implications of the changes are unclear.
"We see the risk that activity slows further at the margin as a result, which could weigh further on price growth."
Comments from our readers
No comments yet
Sign In to add your comment