Spring magic makes for price rises
Prices are on the rise around the country with every region seeing a year-on-year increase in October, Trade Me Property's latest data reveals.
Tuesday, November 20th 2018, 10:17AM
by The Landlord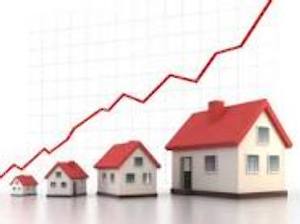 Not only was the national average asking price was up by 6.6% on last year to hit a new high of $664,950 in October, but all 15 regions saw year-on-year price increases.
Further, nine out of 15 regions reached new record asking prices - including Auckland ($946,400), Canterbury ($481,050), Otago ($567,950), Waikato ($570,900) and Wellington ($602,950).
Head of Trade Me Property Nigel Jeffries says prices rise when demand outstrips supply which is what they're seeing across the country.
"This is despite far more houses coming onto the market than last year. In October there was a 14% boost in the number of properties for sale compared with 2017."
Jeffries says Queenstown "stood out like an expensive sore thumb". It saw a 16% increase on last year to come in at a record average asking price of $1,347,450, which is the most expensive in the country.
Wanaka also saw a significant 23% year-on-year increase to hit $1,069,750.
But it was the climb of the average asking prices in the main centres which was particularly notable.
Wellington's average asking price cracked the $600,000 mark for the first time after climbing 9.9% on last year to reach $602,950.
Jeffries says it's full steam ahead for the Wellington property market as it continued its upward trend in October with many districts in the region breaking records.
"The latest rateable value update by Wellington City Council has seen the average RV climb about 45%, which is incredible growth in just three years.
"While homeowners will be happy, those people trying to get their foot on the first rung of the Wellington property ladder will be finding it much harder."
He adds that in the last six months, the average asking price in Wellington has jumped up a solid $31,550. "While this rate of growth can't continue forever, it looks set to stay for the foreseeable future."
Meanwhile, the average asking price in Auckland reached a new record in October. It is now within a whisker of $950,000, after a 3.2% climb on last year to $946,400.
The Super City market has been quiet in recent months. But Jeffries says that after the winter lull, they typically see the property market bounce back in spring and this year has been no different."
"There has been a large increase in the number of properties for sale in the Super City. Buyers in the Auckland region have plenty to choose from at the moment with 23% more properties onsite than last year.
Comments from our readers
No comments yet
Sign In to add your comment