Tribunal fines landlord for insulation fail
Failure to install insulation into a rental property by the July 1 deadline has earned a Bay of Plenty landlord a $1,500 penalty and a work order.
Wednesday, August 7th 2019, 5:48AM
by Miriam Bell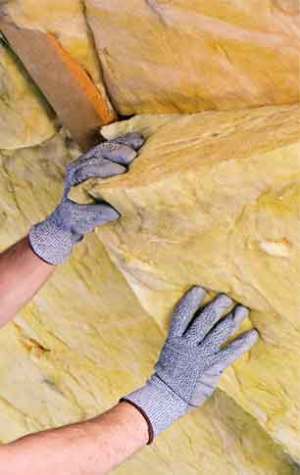 Tauranga based Kaimai Real Estate, trading as First National, has now become the first landlord to fall foul of new laws which require that all rental properties meet minimum insulation standards.
If a property is not adequately insulated, the landlord can be required to pay up to $4000 in exemplary damages, which is passed to the tenant.
Kaimai Real Estate have been renting a Paengaroa house to Krystal and James Gamman, who live in it with their two young children, since 2016.
About a year ago Krsytal Gamman raised the lack of insulation with the property management firm.
She offered the use of her community services card to reduce the costs of installing insulation, but her offer was ignored and there had been no installation of installation by the July 1 deadline.
The Gammans say the weatherboard house is very cold in winter, with lots of condensation around the windows, despite their best efforts to ventilate it.
One of their children was hospitalised last year with respiratory issues and is now being treated for suspected pneumonia.
The situation prompted the Gammans to go to the Tenancy Tribunal to address the issue.
Tribunal adjudicator Ruth Lee found the landlord had breached its obligation to have ceiling and underfloor insulation installed by the July 1 deadline.
She found the breach was an unlawful act that was intentional and that the landlord was fully aware of the obligation to have compliant insulation by July 1.
"But only took action to carry out an assessment two months before the deadline in spite of Ms Gamman's offer to help subsidise the cost of new insulation a year earlier."
Lee said a mitigating factor was that a contractor was sent to make an assessment in May but, due to a health emergency for the Gammans, was unable to access the property.
But she ordered that the landlord must carry out the installation of qualifying insulation to the premises by Tuesday 13 August 2019.
That involves installing a ground vapour barrier and appropriate underfloor insulation and removing the inadequate ceiling insulation to install an appropriate replacement.
If the work did not take place, the Gammans were given leave to return to the Tribunal.
The landlord was also ordered to pay the Gammans exemplary damages of $1,500 immediately.
Meanwhile, the Ministry of Business, Innovation and Employment (MBIE) had estimated that 100,000 rental properties were still not insulated when the new law came into force.
Insulation installers have reported high demand for insulation and this has led to a backlog of work to be carried out.
If a rental property has not been insulated to standard, MBIE is encouraging tenants to talk to their landlord before applying to the Tribunal.
Read more:
No extensions for insulation compliance
Comments from our readers
No comments yet
Sign In to add your comment