Record housing stock lows round NZ
The amount of available housing stock for sale nationwide plummeted to record lows in August – and that's helping keep prices bubbling up.
Tuesday, September 1st 2020, 5:30AM
by Miriam Bell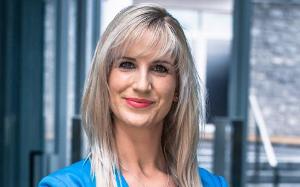 Realestate.co.nz's Vanessa Taylor
Realestate.co.nz's latest data is out and it shows that nine of the 19 regions hit 13-year record total stock lows in August.
Nationally, the total number of homes available for sale was down by 13.2% on August 2019 to just 17,974 listings. That was also a drop of 7.6% compared to the previous month.
In Auckland and Wellington - both regions which have long struggled with housing shortages - housing stock was down by 7.0% and by 18.0% respectively.
While Taranaki saw the biggest year-on-year decrease (of 48%) in stock, Marlborough (36.3%), Wairarapa (down 32.3%) and Northland (down 30.3%) all saw big declines.
The only regions to see increases in housing stock for sale were Hawke's Bay (up 3.1%), Southland (up 3.2%) and Central Otago/Lakes (up 18.0%).
Yet, following last month's trend, new property listings were up around the country when compared to the same time last year.
Nationally, new listings coming onto the market in August were up 16.0% on the same time last year – a trend which was reflected in all but four regions last month.
But with buyer demand continuing to run high (up 21.0% on August last year), those new listings aren't making much difference to the stock shortage.
Realestate.co.nz spokesperson Vanessa Taylor says the national housing shortage is not getting better and with all-time stock lows in nearly half of the regions, buyers had less choice than ever last month.
The country's fast-growing population coupled with an increase in New Zealanders returning home because of Covid-19 is likely increasing demand for property, she says.
"With many Kiwis unable or reluctant to relocate overseas right now, this too is likely putting a strain on the market."
The lack of supply is helping to drive house prices up, with the average national asking price up by 9.1% on July and by 21.7% year-on-year to $824,702 in August.
Further, Northland, Bay of Plenty, Taranaki, and Central North Island all turned in the highest prices since records began in 2007.
Of the country's two biggest centres, Wellington saw its average asking price rise by 4.0% to $764,482 and while Auckland's average price was down, it was by just 0.8%, to $982,155.
Taylor says there is no shortage of buyers in New Zealand right now and, alongside that, there are several factors driving the increase in asking prices.
"I suspect that low-interest rates and the removal of LVR restrictions earlier this year are enabling more people to enter the property market.
"As we have seen in the cramped rental market, everyone needs somewhere to live. Given our country's long-term housing shortage, I expect demand will remain high with both owner-occupiers and investors looking to achieve their property goals."
Comments from our readers
No comments yet
Sign In to add your comment