Roll out renters' education course - NZPIF
A Hawkes Bay programme which aims to ensure that novice tenants are "ready to rent" has won the backing of landlord advocates.
Thursday, August 31st 2017, 1:00PM
by Miriam Bell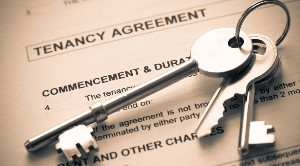 The Hawkes Bay District Health Board (DHB) runs a two day Ready to Rent course which teaches the rights and responsibilities of tenants.
Participants are taught about how to manage a warm, dry home, household cleaning and maintenance, as well as where they can go if they need help.
This includes learning that they do not have to put up with maintenance work not being carried out by their landlord plus their responsibilities in keeping the home in a clean and tidy condition.
If they pass a test at the end of the course, participants get a letter of support which they can then use when applying for rental properties.
The DHB worked with the Hawkes Bay Property Investors Association on the programme and a study of local landlords showed that 85% would use the scheme to find the best candidate for their property.
Hawkes Bay landlord Graham Duff said that first time renters do not have a reference.
"This, in effect, is a reference for them. I expect this to become standard practice around the country".
The NZ Property Investors Federation has said it fully supports the programme and would like to see it introduced throughout the country as soon as possible.
In combination with compulsory insulation, the NZPIF believes the program is a cost effective solution that will see the living standards of renters improve considerably.
Auckland Property Investors Association president Andrew Bruce said that a lot of people don't understand their rights and responsibilities as tenants.
This means that when things start to go wrong with a rental property many tenants don't know what to do – and that can result in difficulties.
Bruce cited a slew of recent stories about tenants being afraid to challenge their landlords because they fear being victimised as a result as an example of this.
"But the reality is that there are provisions in tenancy law that do not allow such victimisation and go against retaliatory behaviour and those provisions are quite punitive for landlords."
Tenants do need to know that they do have rights and responsibilities, what they are, how to use them and also where they can access information to help them if problems arise, he said.
"Anything, like the DHB course, that educates tenants in this way and gives them the confidence to act appropriately when necessary is a good thing."
Read more:
Expect negative impact from regulation overload
Comments from our readers
Sign In to add your comment
www.GoodReturns.co.nz
© Copyright 1997-2020 Tarawera Publishing Ltd. All Rights Reserved