Council urged to pause on making WOF compulsory
A mandatory warrant of fitness (WOF) for rental properties is a step too far, the Wellington Chamber of Commerce is warning.
Tuesday, August 29th 2017, 1:00PM
by Miriam Bell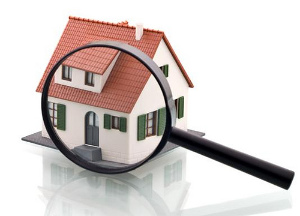 Wellington City Council became the first council in New Zealand to adopt a voluntary WOF scheme for rental properties earlier this month.
The scheme, which kicked off this week, involves an app that allows tenants and landlords to check their house against minimum health standards designed by experts.
It also allows landlords to request a full inspection by a professional, which will cost $250, to be certified as meeting the standard.
The assessment covers insulation, heating, ventilation, structural stability, sanitation, and hazard identification and, if a WOF is issued, it is valid for three years.
Wellington mayor Justin Lester has said the council wants to make the scheme compulsory as part of a broader Wellington Housing Quality Standard in the years to come.
But the Wellington Chamber of Commerce believes making a WOF for rental properties mandatory could be going too far.
The Chamber's chief executive, John Milford, said the council's introduction of a voluntary rental WOF and comments encouraging home owners to adopt the voluntary housing standards is the right thing to do.
"But the council's comments signalling that this could be mandatory are, at this stage, a step too far.
"We are yet to see how this plays out. The council needs to literally 'pause and take stock' before going further."
Given Wellington's current housing stock and climate, most of the proposed assessment criteria are common sense basics but other aspects should be discussed further, he said.
"We would strongly urge that the council first implements the voluntary processes before going further.
"The Chamber would need to see a review down the track and encourage the council that there be further engagement following this.
Milford added they hope that, as with any compliance, good landlords and home owners ought to have little to worry about and will instead see using the process as an advantage.
The NZ Property Investors Federation has previously expressed its reservations about Wellington's rental WOF scheme
NZPIF executive officer Andrew King said rental WOF schemes would just lead to more bureaucracy and greater costs which would be passed on to tenants.
Wellington landlords who want to book a rental WOF assessment can do so here.
Read more:
Expect negative impact from regulation overload
NZPIF opposes Wellington rental WOF
Comments from our readers
No comments yet
Sign In to add your comment