Time of change: 2019 forecast
New Zealand's property market might be in a better place than Australia's but investors still need to brace themselves for major change in 2019.
Tuesday, January 15th 2019, 7:30AM
by The Landlord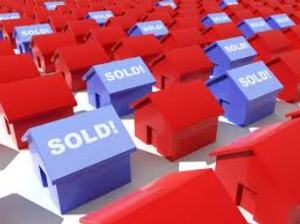 Waiting has been the name of the game for property investors in 2018.
Announcements of tax and regulatory reform have come thick and fast. But, to date, they have been confined to consultation.
Now, after a year in limbo, reform really is coming.
The Government's foreign buyers ban and letting fees ban recently came into force.
The bright-line test was extended earlier in the year and now the Bill which will ring-fence rental tax losses has hit Parliament too.
And that's just the start: the Tax Working Group issues its final report in February 2019 and the regulations containing the Healthy Homes standards must be in place by July 2019.
While the Government's tenancy law reforms won't come into force until 2020, their final form will become known this year.
This all means 2019 is set to be a year of significant change for investors – although the market itself is not expected to deviate much from its current steady path.
So what will this mean for investors in practice? In this month's issue of NZ Property Investor magazine, we talk to key property players to get their insights on what lies ahead.
The first big issue they tackle is whether New Zealand's market will follow in the footsteps of the Australian market, as well as how the country's various markets will perform in 2019
Other issues they discuss are how the Government's tax and tenancy reform changes might impact on investors, the outlook for credit access and strategic advice for investors.
To read our experts' predictions and insights in full, click here to get the digital issue of NZ Property Investor magazine.
Subscribe to NZ Property Investor magazine here to get great stories like this delivered to your mailbox every month.
Comments from our readers
No comments yet
Sign In to add your comment
www.GoodReturns.co.nz
© Copyright 1997-2022 Tarawera Publishing Ltd. All Rights Reserved