Auckland sales at lowest since 2008
Sales in Auckland plummeted by nearly 20% to the lowest number in a March month for eleven years, new REINZ data reveals - but sales activity nationwide also took a fall.
Friday, April 12th 2019, 10:29AM
by The Landlord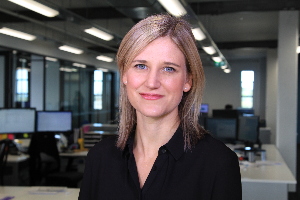 Sales volumes at this time of year are traditionally very strong – but, according to REINZ, the number of properties sold in March was down by 12.9% to 6,938, as compared to 7,964 in March last year.
In Auckland, the number of properties sold fell by 18.2% year-on-year (from 2,451 to 2,006), which is the lowest for the month of March since 2008.
But it's worth noting that sales volumes were up on February both nationally and in Auckland, by 14% and 45.3% respectively.
REINZ chief executive Bindi Norwell put the blame for the decline on looming legislative changes – which include tenancy law reform and the possibility of a capital gains tax - and difficulty accessing finance.
She says they are clearly outweighing the extremely competitive mortgage rates currently on offer from the banks and the high chance of an OCR cut in the near future.
"Hopefully, as we gain more certainty over the coming months – particularly in relation to CGT we'll start to see volumes pick up. However, winter is normally a quieter time of year, so time will tell what happens with sales volumes going forward."
Breaking the data down further, 15 out of 16 regions across the country saw an annual fall in sales volumes. This follows on from a drop in listings in both February and March.
Despite the plunge in sales activity, median house prices around the country increased by 4.5% year-on-year in March, leaving the national median price at a record $585,000.
In Auckland, median house prices dropped by 2.7% year-on-year to $856,000. But this median price was the highest Auckland has seen for three months.
Around the country, 14 out of 16 regions saw an annual increase in the median price and Hawke's Bay, Otago and Southland all hit record median prices.
Norwell says this again shows the impact that a lack of listings has on price.
"Looking at the Auckland picture, the median price has just continued to hover around the $850,000 mark – the same thing we've seen for nearly three years now, suggesting that perhaps the Auckland market has found its 'new normal' for the time being."
The data also shows that, in March, the number of days to sell rate nationally was up by two days to 36, but that's down by 11 days from February.
Likewise, in Auckland the number of days to sell rate increased by five days from 37 to 42 in March, as compared to the same time last year. But this was a drop of 15 days from February.
They are hearing that vendors are starting to readjust their pricing expectations, Norwell says. "That has contributed to the significant fall in the median number of days to sell a property in March compared to February this year."
Comments from our readers
No comments yet
Sign In to add your comment
www.GoodReturns.co.nz
© Copyright 1997-2022 Tarawera Publishing Ltd. All Rights Reserved