SuperCity back to "old normal"
The Auckland region's average asking price dropped to its lowest level since 2016 in April, according to the latest Realestate.co.nz figures.
Wednesday, May 1st 2019, 10:23AM
by The Landlord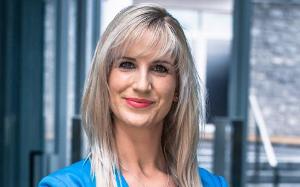 While many regional markets continue to hit all-time asking price highs, Realestate.co.nz's April data shows that the Auckland region's average asking price slipped to $899,916.
That's a 4.5% fall from March and a 5.8% fall on April last year. It's also the first time it has dropped below $900,000 since 2016.
In contrast, the all-time high average asking price for the Auckland region was $982,673 in December 2017.
Realestate.co.nz spokesperson Vanessa Taylor says we have left behind the frenetic market of 2014 to 2017 where asking prices spiralled dramatically upwards.
"We've now had two years of stable pricing with a dip in average asking prices in the Auckland region this year."
New listings in the region fell (by 12.5% to 2,957 listings) in April and compounded with properties sitting on the market for longer, buyers aren't under the same purchase pressure, she says.
"The current Auckland market is not the new normal, it's the old normal which was prior to 2014, when there was time to negotiate and ensure that if you sold your house, you also had your new home lined up.
"If you sell your house for less than CV, in this current market it's highly likely that the home you're purchasing will also sell for less than CV."
That's one of the upsides of the current market and means it represents opportunities for buyers, Taylor says.
Markets around the rest of the country provided a mixed bag of results, although the Hawke's Bay, Coromandel and Manawatu/Wanganui regions hit all-time asking price highs.
The Manawatu/Wanganui region turned in an average asking price of $402,199 in April. That's a 3.2% increase on last month's record and it means the region has broken into the $400,000 bracket for the first time.
The Coromandel region saw a new record asking price of $786,037 in April, which is a rise of 12.1% on March.
On the East Coast, the Hawke's Bay region hit an all-time asking price high of $556,101, which was a 6.9% increase on March.
But the national average asking price came in at $649,662 in April. That was a 4.1% decrease on March and was largely driven by a drop in asking prices in the major centres.
Besides Auckland, the average asking price in the Wellington region dipped by 0.2% to $656,799 while the Canterbury region's average asking price was down by 3.7% to $490,477.
Nationally, new listings were down by 9.6% (to 8,944), as compared to April 2018. But total stock on market was up by 6.1% compared with last April.
Taylor says it was the major regions of Auckland, Wellington and Canterbury which were well down on new listings in April compared to the same time last year.
Comments from our readers
No comments yet
Sign In to add your comment
www.GoodReturns.co.nz
© Copyright 1997-2021 Tarawera Publishing Ltd. All Rights Reserved