The getting of wisdom
Landlords concerned about the increasing amount of rules and regulations it's necessary to comply with can now get training to help them out.
Monday, November 11th 2019, 10:12AM
by Miriam Bell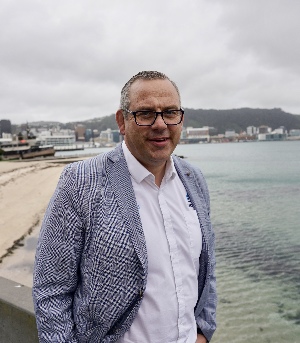 In a New Zealand first, property management consultancy Real-iQ recently launched an online education platform which provides comprehensive training for landlords as well as property managers.
Real-iQ director David Faulkner says landlords are nervous about the changing regulatory environment around rental property and many want training on it so they can manage their portfolio well.
"We deliver the NZ Residential Property Management Level 4 (NZRPM L4) and found lots of landlords were approaching us to see if they could do that training too.
"But it's a workplace qualification so you have to be working in the property management industry to do it. So we decided to try and help them out."
And that's how the company's Real-iQ Academy – which is a step-by-step, interactive course to teach people how to manage property portfolios successfully - came about.
Landlords who sign up for the training work through five different modules covering all aspects of property management. This includes the Residential Tenancies Act, selecting tenants, managing tenancies, property inspections, and dispute resolution.
Within this there are 16 lessons and 17 online quizzes to complete. Participants need to get 80% right in the quizzes to progress through the modules, which all feature reading material, webinars, videos and downloadable booklets.
Faulkner says there's about 25-30 hours of learning involved and, once signed up, participants have 12 months to make their way through the modules at their own pace.
"Landlords need to be aware tenants are customers who are paying for a product (accommodation) that landlords provide. So landlords have a responsibility to provide them with a good product.
"We wanted to ensure that landlords are educated about this and know what they are doing – and that's what the Real-iQ Academy aims to do."
Interested landlords can sign up for the Academy, which will be kept up to date with changes in legislation to ensure the learning is relevant, through the Real-iQ website.
The initiative is timely as there is increasing focus on the property management side of landlording.
That's largely because of the swathe of new Government policy around rental properties, including the Healthy Homes minimum standards and looming tenancy law reforms. This has all made for greater expectations for, and pressure on, landlords.
Read more:
It's the law: Healthy Homes standards
Tenancy law reform proposals announced
Comments from our readers
No comments yet
Sign In to add your comment
www.GoodReturns.co.nz
© Copyright 1997-2022 Tarawera Publishing Ltd. All Rights Reserved