Key reform will only protect bad tenants
Getting rid of "no cause" termination notices only serves to protect bad tenants and will have a negative impact on the broader community, not just landlords, according to landlord advocates.
Monday, November 18th 2019, 2:14PM
by Miriam Bell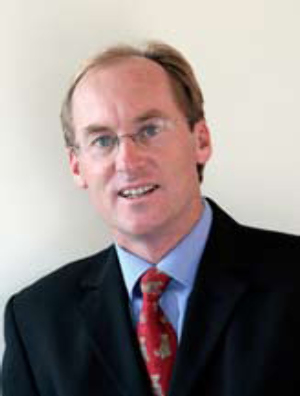 After many months of anticipation, the Government announced its raft of proposed changes to the Residential Tenancies Act yesterday.
While some of the reforms are considered acceptable by property industry players, many of the proposals are not and have left landlords up in arms.
Chief among these is the plan to end the ability of landlords to issue tenants on periodic tenancy agreements with 90-day "no cause" termination notices.
Instead if a landlord wants to terminate a tenancy they could only do so for a limited number of reasons, such as consistent antisocial behaviour.
They would have to state that reason in the notice and apply to the Tenancy Tribunal with three examples over three months.
That will require the presentation of proof of behaviour and landlords say that will be difficult as such evidence usually comes from neighbours and most don't want to provide it as they will be identified and that worries, or scares, them.
Auckland Property Investors Association vice president Peter Lewis, who emphasises there is never "no reason" for terminating a tenancy, says that's understandable.
"If you were living beside a bunch of feral and threatening gang members would you want them to know you'd complained about them?
"Currently, that can be avoided. But if this change goes through it will put people off doing something about disruptive, antisocial tenants in rental properties. The problem tenants will just stay and the neighbours will suffer – or leave."
He says there is evidence of this in some Housing New Zealand (HNZ) properties because HNZ's Sustainable Tenancies policy means they don't issue 90-day notices to tenants whose antisocial behaviour is affecting neighbours.
"The impact of this particular change would not just be felt by landlords, but by the general public – that's owner-occupiers and other tenants – who happen to live near antisocial tenants.
"They will all be at greater risk from disruptive, bad tenants because landlords will not be able to remove them, unless one of the neighbours is prepared to stand up and provide the necessary evidence."
NZ Property Investor Federation (NZPIF) executive officer Andrew King agrees. He says, contrary to popular belief, landlords do not want to remove tenants unless they have to.
"Tenants groups have managed to convince the public that landlords are using the 90-day notice irresponsibly and, as a result, the threat of "no cause" termination hangs over all tenants.
"But that is simply not true. It is not logical for landlords to kick a good tenant out and lose the income from their rental for no reason. There's always a reason for terminating an agreement."
He points to NZPIF research which shows that only 3% of tenants receive a 90-day notice each year and that nearly half of these notices are for antisocial behaviour affecting neighbours.
That means that approximately 7,000 tenants are causing problems for up to 70,000 households around New Zealand – and it is those tenants that the proposed change would protect, King says.
"There's nothing wrong with trying to improve security of tenure. But this isn't the way to do it. This just provides insecurity and confusion for the neighbours of bad tenants and for communities."
Both Lewis and King are also staunchly opposed to the proposal to automatically roll over fixed term tenancies to periodic tenancies at the end of a fixed term agreement. Nor are they keen on the greater powers being given to Tenancy Services which will allow them to order landlords to make changes to their property.
But they both say the changes are not law yet as they have to go through the full Parliamentary process.
Therefore anyone – landlord or owner-occupier – who is concerned about the implications of the reforms should get out there and make their views known to MPs and Parliament.
Property investor Nick Gentle, who runs iFindProperty, is also concerned about the proposed changes to 90-day notices.
He says the government is trying to solve the problem of people getting turfed out of their homes repeatedly when those properties are sold but they have got it wrong.
"As a property owner, I'm going to become a whole lot more risk intolerant when it comes to who I rent my properties too and, unfortunately, that's likely to impact on more vulnerable people often. And I'm sure other landlords will too.
"It's not about being malicious but you have to be able to protect your property. By instituting this change, the government will just make it easier for landlords to sell their rentals rather than get tenants, who they potentially can't get out, into them."
Gentle, who has a number of student properties, is also very unsure about how the changes around fixed term agreements rolling over to periodic would impact on the student rental market – although he thinks the effect would be negative.
It's all very antagonistic behaviour towards landlords from the government and there's likely to be collateral damage to the rental market down the track, he says.
"I'm not sure what they are expecting from landlords. But price rises and selling off properties are likely over the long term and that's not good in a market struggling with a supply shortage."
In his view, the tenancy law changes are clearly an election year issue and Gentle says he is looking at getting a petition on the issue started to ensure peoples' voices are heard.
Meanwhile, it is worth noting that some of the proposed changes have been well-received. Lewis says that limiting rent increases to no more than an annual basis and allowing tenants to attach minor fixtures and fittings seem reasonable.
And REINZ chief executive Bindi Norwell, who also thinks the changes to the 90-day notice are problematic, is keen on the proposal to ban rental bidding. She too is supportive of the proposals to limit rent increases to once every 12 months and to allow tenants to make their rentals properties safe and more liveable via small alterations.
Read more:
Comment: the truth about tenancy terminations
Bad behaviour behind most 90-day notices
Comments from our readers
Sign In to add your comment
www.GoodReturns.co.nz
© Copyright 1997-2022 Tarawera Publishing Ltd. All Rights Reserved