ASB slashes house price forecasts
House price growth will drop away to zero over the coming year, according to ASB who have cut their forecasts in response to the coronavirus crisis.
Tuesday, March 17th 2020, 11:28AM
by Miriam Bell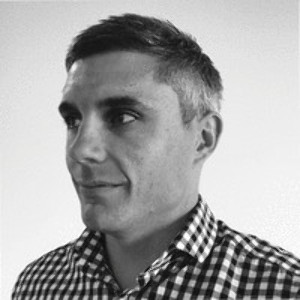 The bank has just released its latest Home Economics report and it states that the disruptive effects resulting from attempts to contain coronavirus are a gamechanger for New Zealand's housing market.
Prior to the coronavirus outbreak, the market was rebounding, with exuberance, from the quieter times seen last year.
Sales activity was up significantly in recent months and, because listings remained low, prices were climbing – even in Auckland's market, which had been in the doldrums for some time.
Economists were predicting strong house price growth nationwide throughout 2020, with even the Reserve Bank forecasting a peak of 7.7% growth in its most recent Monetary Policy Statement in February.
But now – due to the coronavirus crisis - everything has changed.
ASB senior economist Mike Jones says that both the New Zealand and global economies are headed for recession.
"This backdrop of generalised economic uncertainty, plunging business and consumer confidence, doubts about employment prospects, and wealth and income declines will have implications for the property market.
"Both demand and supply are likely to take a knock. Demand is likely to tail off first and listings to follow as sellers pull back and await better conditions."
The situation has led ASB to slash their house price inflation forecasts accordingly.
They are forecasting small outright declines in house prices for the June and September quarters and they are clipping a full five percentage points off their annual house price forecasts.
This means they now expect annual house price growth to slow to zero by March 2021, as compared to the 5.3% growth predicted previously.
Jones says that assuming the outbreak can be brought to heel and economic activity recovers, they expect house price inflation to turn higher from around the last quarter of this year.
"However, given we're in the eye of the storm, longer-term forecasts should be taken with a grain of salt. We have more confidence in our short-term, more negative, view."
It's worth bearing in mind that the last four times New Zealand experienced or skirted economic recession, annual house price inflation in New Zealand went negative, he adds.
"There are some cushioning effects this time around from current record-low mortgage rates (which could go even lower), a sturdy labour market, and a starting point of strong excess demand. But risks are nevertheless to the downside."
Earlier this month, and before the latest developments in the battle to contain coronavirus, Westpac chief economist Dominick Stephens warned the coronavirus outbreak could slow house price growth in the three months to June.
He said that house prices could end up "slowing sharply", as the effects of the virus take a hold on the New Zealand economy, impacting consumer confidence.
Despite this, Westpac believes the market will pick up later in the year, helped by lower mortgage rates, he said.
Comments from our readers
No comments yet
Sign In to add your comment
www.GoodReturns.co.nz
© Copyright 1997-2022 Tarawera Publishing Ltd. All Rights Reserved