No post-Covid-19 dent in asking prices
Covid-19 has not diminished the price expectations of property sellers with new data revealing that average asking prices hit record highs in seven regions in May.
Tuesday, June 2nd 2020, 11:54AM
by The Landlord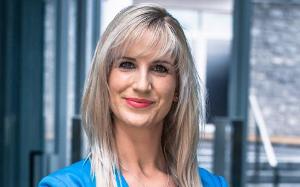 Realestate.co.nz has just released its latest data and it shows that asking prices for residential property continue to hold up well.
It has the national average asking price up by 10.3% year-on-year to $724,058 in May, as compared to $656,685 in May 2019.
Further, it has seven regions turning in all-time average asking price highs and just one region – Central Otago/Lakes - recording a decline in average asking price.
Of the regions that hit record highs, Gisborne led the way with a 26.7% year-on-year increase to $509,099 in May.
It was followed by Manawatu/Whanganui with a 24.8% increase to $495,294, the Central North Island which climbed 20.1% to $565,636, and Taranaki which was up 16.3% to $504,887.
The Auckland region also saw a decent annual increase of 9.9% which left its average asking price at $961,686.
Realestate.co.nz spokesperson Vanessa Taylor says there's lots of speculation around post lockdown prices but this month's data suggests that most vendors still expect high prices for their properties.
"While average asking prices indicate what vendors are expecting to get rather than what properties are actually selling for, they are usually a good indicator of what will happen with sales prices."
Joint research by realestate.co.nz and REINZ indicates there is a strong relationship between asking prices and sales prices, as it shows that, nationally, there tends to be around 2 – 3% difference between asking and selling prices.
That means Taylor believes it is promising to see these asking price highs around the country during what is a challenging time globally.
There has been no backwards step in demand either, with traffic and session duration on realestate.co.nz in May on a par with February – a summer month when browsing is typically at its peak, she says.
While the data shows that new listings and total stock were both down nationally in May, the numbers were comparable to winter 2019 and 2018.
Nationally 8,324 new property listings hit the market in May, down 12.0% compared to the same time last year.
But new listings have been in a continuous downward trend since their records began and Taylor says that supply might be recovering more quickly than expected.
"In July and August 2019, new listings coming onto the market totalled 7,545 and 7,295, respectively. It's promising to see that vendors were more active coming out of a nationwide lockdown than they typically are in winter."
Gisborne saw the biggest decrease (down 43.5%) in new listings compared to last year. It was followed by Wellington (down 24.3%) and in Marlborough (down 22.4%).
The West Coast (up 2.0%) and Central Otago/Lakes (up 21.8%) were the only regions to see an increase in new listings.
Taylor says that, given the number of people employed by the industry, the tourism downturn in the area might be the reason for the lift in stock.
Data from the Ministry of Social Development shows that Jobseeker support benefits in the Queenstown/Lakes area increased from 38 in February 2020 to 472 in April 2020.
"Ultimately, personal circumstances will always drive people's decision to buy or sell and, with the tourism industry on ice to overseas tourists, this might be what we are seeing in Central Otago/Lakes."
At the same time, the region's average asking price was down by 15.8% year-on-year last month to $972,073 in May.
Comments from our readers
Sign In to add your comment
www.GoodReturns.co.nz
© Copyright 1997-2022 Tarawera Publishing Ltd. All Rights Reserved