Tenancy termination ban lifted
The end is nigh for emergency tenancy measures introduced during the Covid-19 lockdown with the Government today confirming the measures won't be extended.
Thursday, June 18th 2020, 12:19PM
by Miriam Bell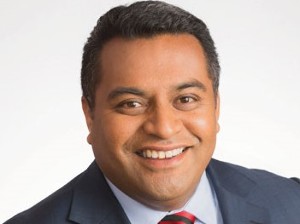 Associate Housing Minister Kris Faafoi
On 24 March, the Government announced emergency legislative measures to protect tenants as New Zealand moved towards alert level four lockdown.
One was a six-month freeze on rent increases. The other measure meant it was not possible to terminate tenancies during the lock-down period, except for a limited set of reasons.
The tenancy termination measure was initially implemented for three months, but with the possibility of extending it for an additional three months.
However, Associate Housing Minister Kris Faafoi has just announced that as the country is now at alert level one it is no longer necessary or justified to extend the restrictions on tenancy terminations after 25 June 2020.
That means the usual termination rules will apply from 26 June 2020.
Faafoi says the termination restrictions helped to protect public health and sustain tenancies to the greatest extent possible.
But the Government recognises there are still challenging times ahead for landlords and tenants as a result of the economic impacts of Covid-19 which are still unfolding, he says.
"We know it is likely to affect the ability of some tenants to meet their rental obligations, with flow-on financial effects for landlords."
For that reason, the Government is also extending and increasing Rent Arrears Assistance* to support people at risk of being evicted because they are unable to pay rent due to Covid-19 related income changes.
Faafoi says the increased rent arrears assistance, which is available from 6 July to 31 December 2020, is aimed at helping both tenants and landlords while they work through any rent issues.
"This support is available for a range of people including those who are working. Keeping people in their homes is a priority."
The announcement will come as a big relief to many landlords as concerns were high that the tenancy termination provision might be extended beyond the initial three-month period.
NZ Property Investors Federation executive officer Sharon Cullwick says the announcement is fantastic news for rental property owners.
"Now that we are at alert level one, there was no need for the Covid-19 emergency provisions to continue. The return to the usual termination rules will alleviate a lot of pressure for many landlords."
It is not just rental property owners who will benefit from this, she adds. "This will help all those people who have come back from overseas and want to move back into the properties they own.
"There is still quite a process to go through if you are wanting to terminate a tenancy, but this will enable many property owners to put an end to stressful situations involving tenancies."
REINZ chief executive Bindi Norwell also welcomes the announcement.
She says that while the legislation had great intentions in the early days, of late it had been causing more harm than good which is why they had been imploring the Government to bring the legislation to an end.
"It is great that the Ministry has listened to industry professionals and taken their feedback on board.
"We are extremely grateful as it will now provide landlords, property managers and tenants much more certainty as the country hopefully continues to move forward in a post-Covid environment."
She also welcomes the rent arrears assistance announcement. "This will go a long way to helping people who have lost their jobs or had reduced income as a result of Covid-19."
Tenancy Services advises that if a landlord had given a termination notice prior to lockdown that was to come into effect after 26 March 2020, that notice is of no effect. The termination process will need to start again.
This means that landlords who want to terminate a tenancy will have to serve a new notice after the provisions are lifted – ie: from 26 June 2020. Proper notice must be provided, and the amount required will depend on the circumstances.
More information on terminating tenancies and rental arrears assistance can be found here.
Meanwhile, the freeze on rent increases remains in place until September 25, unless it is extended.
*The Rent Arrears Assistance Housing Support Product was first introduced in November 2019 to help people pay back rent they owed to landlords. The amount of rent arrears assistance people can receive has now been doubled and it has been made easier for people to apply.
Read more:
Emergency rules will boost tenant protections
Wind up emergency tenancy provisions now
Comments from our readers
No comments yet
Sign In to add your comment
www.GoodReturns.co.nz
© Copyright 1997-2022 Tarawera Publishing Ltd. All Rights Reserved