It's the law: Healthy Homes standards
The Government's Healthy Homes minimum standards will be law from 1 July 2019 – even though their final form won't be released until later this week.
Monday, May 13th 2019, 5:07PM
by Miriam Bell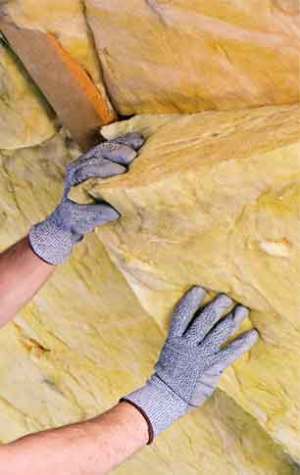 It was announced today that the final version of the standards have been approved and signed off by Cabinet and are now set to be gazetted.
Ministry of Housing and Urban Development deputy chief executive policy Jo Hughes says making sure all New Zealanders have warm, dry homes is a key focus for the Government and the Ministry.
"Finalising the standards is a significant milestone for the rental market."
The new standards, which were first announced by Housing Minister Phil Twyford in February, set minimum requirements for heating, insulation, ventilation, moisture and drainage, and draught stopping in residential rental properties.
Private landlords will have two years to ensure their rental properties are compliant with the standards within 90 days of any new or renewed tenancy.
But all rental homes must fully comply with the healthy home standards by 2024.
Also, from 1 July 2020 landlords will have to include detailed information in new or renewed tenancy agreements about how their property meets the standards.
The standards mean that all rental properties will have to:
• Have a heater that can heat the main living area to 18˚C.
• Have ceiling and underfloor insulation that either meets the 2008 Building Code insulation standard, or (for existing ceiling insulation) has a minimum thickness of 120mm.
• Have extraction fans or rangehoods in kitchens and bathrooms to make them drier.
• Have a ground moisture barrier installed - if they have an enclosed subfloor space - to stop moisture rising into the property.
• Have adequate drainage and guttering to prevent water entering the property.
• Have draughts which make properties harder to heat blocked.
Many investors are wary of the standards as they are concerned about the costs involved with getting their rental properties up to the required levels of compliance.
The NZ Property Investors Federation has said it is supportive of quality standards in rental properties providing they are cost-effective, but it has also warned that they are likely to lead to an increase in rents.
The final healthy homes standards, along with more information about them, will be released on 16 May.
Additional guidance information, including an online tool for calculating the required heating for a living room, will be available from Tenancy Services on 1 July 2019.
Read more:
Revealed: Healthy Homes minimum standards
Costs of standards will hit tenants
Comments from our readers
No comments yet
Sign In to add your comment
www.GoodReturns.co.nz
© Copyright 1997-2021 Tarawera Publishing Ltd. All Rights Reserved