Insulation D-Day
Today's the day that all rental properties must have ceiling and underfloor insulation under the Residential Tenancies Act – and it looks like the majority will be compliant.
Monday, July 1st 2019, 9:26AM
by Miriam Bell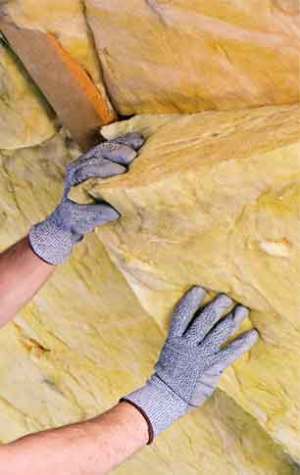 In the lead-up to the July 1 deadline for compliance, there have been multiple reports of shortages of insulation products and tradies struggling to carry out the work necessary.
This led to widely publicised concerns that many rental properties would not meet the new standards in time - yet it seems that the majority of rental properties will, in fact, be compliant.
According to REINZ, the rough estimates are that some 80% to 90% of landlords will have met the insulation standards by today's deadline.
Among NZ Property Investor Federation members the rate of compliance is even higher, with a new survey showing that more than 96% of its members' rental properties are insulated to current requirements.
NZPIF executive officer Andrew King says they have been encouraging landlords to insulate their properties for over a decade so they're thrilled at their membership's almost 100% compliance rate.
"I urge all landlords in New Zealand to insulate their rental properties immediately if they have not already done so.
"The NZPIF believes that as landlords, we have a responsibility to provide safe, warm and dry properties to Kiwi renters."
To that end, the NZPIF provides its members with heat-pump and equipment discounts and guidance to help them insulate their rental properties.
Landlords have had since 2016 to comply with the new rules around insulation and, as of today, if they haven't they will be breaching the RTA and may be liable for a penalty of up to $4,000.
Any landlords who still don't comply with the insulation requirements after paying a penalty, may face further action according to the Ministry of Business, Innovation and Employment.
MBIE's Tenancy Compliance and Investigations Team (TCIT) has warned that where it finds landlords who have failed to comply with the requirements they will act.
Further, tenants who feel that their landlord has failed to meet their responsibilities to have the correct insulation installed can now apply to the Tenancy Tribunal for an order to resolve the issue.
For these reasons, REINZ chief executive Bindi Norwell says they have tough advice for property managers with clients who haven't insulated their rental properties and who don't plan to.
They need to decide if they are going to continue working these landlords anymore as there are substantial fines for non-compliance for property managers as well as landlords, she says.
"We know that some delays have been out of landlords hands, such as delays in insulation products being available for installation or not being able to book an installer in time.
"But, ultimately, our advice is that property managers don't continue to work with any client that has no intention of meeting the standards."
Read more:
Warning: insulation deadline looming
No extensions for insulation compliance
Comments from our readers
Sign In to add your comment
www.GoodReturns.co.nz
© Copyright 1997-2022 Tarawera Publishing Ltd. All Rights Reserved