Getting end of tenancy clean ups right
Confusion over what leaving a property "reasonably clean and tidy" at the end of a tenancy means has prompted a call for prescriptive guidelines from Tenancy Services.
Friday, July 5th 2019, 3:37PM 3 Comments
by The Landlord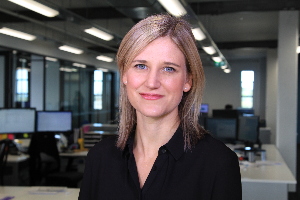 Under the Residential Tenancies Act, tenants are required to leave a property "reasonably clean and tidy" when a tenancy comes to an end.
But landlords and tenants often have different views on what exactly that means in terms of the obligations around the condition of a property.
For that reason, disputes over cleaning are a common feature at the Tenancy Tribunal. They also make up a steady stream of enquiries to landlord.co.nz's Ask an Expert feature.
That has prompted REINZ to issue a call for clearer guidelines on what an end-of-tenancy clean up requires from the Ministry of Business, Innovation and Employment's Tenancy Services.
REINZ chief executive Bindi Norwell says many landlords think that if they've paid for professional cleaners to clean their property between tenants, when the new tenant leaves the property should be left in the same condition.
Tribunal rulings make it clear that "reasonably clean and tidy" does not mean being cleaned to professional standards.
But landlords and tenants take a different view of what "reasonably clean and tidy" does mean in 90% of cases, Norwell says.
The situation is further complicated by a lack of clarity around whether tenants need to clean items like the carpet or the oven before departing a tenancy, whether picture hooks need to be removed and the time frames in which the cleaning needs to be undertaken once the tenancy has ended.
Norwell says that in Australia the rules are more specific and stipulate that when a tenant leaves a property the property needs to be professionally cleaned and receipts are required as proof.
"In contrast, there is no 'yard stick' in New Zealand as to what actually constitutes being reasonably clean and tidy.
"If landlords/property managers and tenants had a more specific regime or an actual check list, then everyone would know exactly where they stand and we wouldn't end up in these situations where people's views differ so significantly."
Confusion also occurs if clauses requiring professional cleaning are inserted into tenancy agreements, she says.
"Currently you can't insert a clause into a contract that goes above and beyond the law, but as the industry isn't regulated some property managers do this to appease their clients (landlords).
"But this can create further problems down the track as the case will get thrown out when it reaches the Tribunal."
Currently, REINZ recommends that property managers educate their clients on the requirements of the law and that they explain to tenants up-front that the landlord expects the property to be cleaned to a high level when they leave.
However, clearer guidelines to reduce the subjectivity would go a long way to resolving the issue, Norwell adds.
Comments from our readers
Sign In to add your comment