A world of declining yields
There was gold in regional rental yields in recent years but that's changing as property prices in smaller markets go up and their yields go down.
Sunday, July 21st 2019, 11:05AM
by Miriam Bell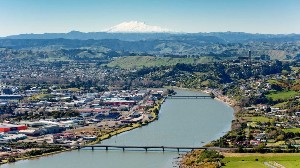 As the property landscape changes, yields are, once again, starting to move to centre stage for investors.
Yet Kiwibank's latest property market report reveals that the once stellar yields available in many regional markets are now on the decline.
The bank's chief economist Jarrod Kerr says the decline in regional yields follows the sharp fall in yields which occurred in the Auckland market when property prices took off well in excess of rental gains.
He says that what happens when prices rise too far, too fast, and rental yields fall too fast too fast is that investors go on the hunt for yield elsewhere.
"And when you've been hit with drastically higher LVR restrictions, the motivation to look outside Auckland becomes compelling."
This situation prompted investors to look to the regions and what they found was attractive. Last year, for example, Whanganui had yields of 9%, a shortage of property and rents were going up.
Yet Kerr says that, just a year on, demand means Whanganui prices have been pushed up while yields have gone down.
"The same can be said for the mighty Hawke's Bay, Gisborne, Palmerston North, Northland and other regions… But the rise in property prices, and fall in rental yields, outside Auckland is perfectly rational.
"It was always expected with the introduction of the 'Auckland first' LVR restrictions. The LVR restrictions are now national, so the catalyst is no longer there."
That means that he expects the rental yields in the regions to continue to ease towards Auckland's, but doubts they are likely to go below them.
"We expect the premium on the largest city, with the most liquid and arguably the easiest access to remain."
At the same time, rental yields in Auckland are actually rising because property prices are falling, modestly, compared to a continued rise in rents, Kerr says.
"The Auckland market is stabilising and finding its footing. Prices will start to rise again at some stage but prices are still coming off now.
"It helps investors' decisions. If you are interested in a property and the yield is 2.5% it's not so attractive. But if you can get one and the yield is 3.5% to 4% that makes it much more so. It's makes much more financial sense."
Comments from our readers
No comments yet
Sign In to add your comment
www.GoodReturns.co.nz
© Copyright 1997-2021 Tarawera Publishing Ltd. All Rights Reserved