House price drops are short-lived - Alexander
Periods of house price decline are rare and "short-lived", says economist Tony Alexander, amid forecasts of a drop of 10%-15% this year.
Friday, April 24th 2020, 10:02AM
by The Landlord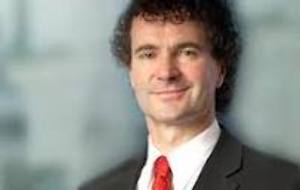 Previous recessions indicate house prices fall at the same time GDP declines, and start rising again as the economy starts growing, Alexander points out in his latest Covid-19 analysis.
New Zealand came out of the 1998 recession in the second quarter, and prices began to increase in the final three months of the year. In the GFC, the economy started growing again in Q3 2008, with house prices rising in Q1 2009.
Alexander believes the data indicates New Zealand's property market will recover relatively quickly from the current Covid-crisis
"Periods of price decline are rare, and they are short-lived. Opportunities to buy in a weak market don't last long," he said.
Alexander expects there will be reports of "some big price declines", but they "will no represent the true picture for the relevant markets overall".
Despite the optimistic view, New Zealand's property market is poised for a sharp downturn this year.
ANZ economists believe the 'truly enormous' economic hit from Covid-19 will cause house prices to drop as much as 10%-15%.
The bank's economists, including Sharon Zollner, note that house prices usually fall further than GDP. GDP is forecast to drop between 8%-10% this year.
"At this stage we expect to see house prices drop 10-15%, with demand under considerable pressure. There is downside risk to this, particularly if credit becomes squeezed."
Comments from our readers
Sign In to add your comment
www.GoodReturns.co.nz
© Copyright 1997-2021 Tarawera Publishing Ltd. All Rights Reserved