Low listings boosting prices
Auckland's average asking price passed $1 million for the first time while other regions turned in record highs. The ongoing shortage of listings is a major factor in that.
Thursday, October 1st 2020, 5:16AM
by The Landlord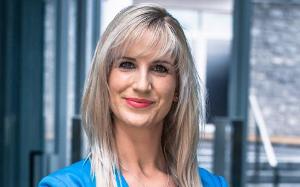 Realestate.co.nz's Vanessa Taylor
The latest data from realestate.co.nz is out and it shows that, despite a recent year-on-year increase in new listings, low total stock numbers nationwide are still driving high asking prices.
Realestate.co.nz spokesperson Vanessa Taylor says that nationally demand is still outstripping supply with the total number of homes available for sale in September down 17.0% on the same month in 2019.
"We're continuing to see a housing shortage in New Zealand with 10 of 19 regions hitting record total stock lows. Demand also remains high with over 1.25 million users recorded on realestate.co.nz in September 2020."
The national average asking price was up by 11.5% year on year to $764,864, although prices were pegged back from their August highs.
After a large jump in national asking prices in August, they've seen a 7.3% decrease in September which suggests prices are now starting to normalise, Taylor says.
"It is typical to see peaks to average asking prices from time to time and high demand for property post-Covid-19 has suggested the rise in prices. However, the national average asking price now sits closer to the trend line."
Meanwhile, the average asking price in Auckland tipped over $1 million for the first time since records began, while Taranaki and Central North Island also reached 13-year record highs.
Auckland's average asking price rose by 9.5% year-on-year to $1,003,575 in September 2020. It was also up by 2.2% on August 2020 and has now been sitting above $950,000 since January this year.
Taylor says it will be interesting to see whether prices in the region hold or drop back to the mid to high $950,000 mark.
"Only time will tell whether we see this tempering in Auckland or whether high demand sees prices continuing to trend upwards. But record low stock levels continue to provide limited choice for buyers in the Auckland region, with 7.5% fewer properties available on the market than the same time last year."
In Taranaki, the average asking price rose by 20.4% year-on-year to hit an all-time high of $529,769 in September
Realestate.co.nz's data shows that Taranaki stock was down by 50.7% as compared to the same time last year. This has left stock at its lowest level since records began in 2007.
The data also suggests that prices being driven up by the regions at the moment. The Central North Island and Gisborne saw some of the biggest month on month increases in September with asking prices up 5.6% (to $638,162) and 7.8% (to $572,879) respectively.
Central Otago/Lakes was the only region to buck the national stock shortage trend with a 9.1% increase in stock. This left it as the only region with more properties available in September as compared to the same period in 2019.
Taylor says that although asking prices are holding steady, this indicates that demand in the region isn't quite as high as we are seeing in other places.
"With the borders shut, we are hearing of Kiwis flocking to hotspots in the region like Queenstown. However, it seems that our appetite for property in this region does not match our desire to holiday there."
There are 653 properties currently available for purchase in Central Otago/Lakes. New listings are up 8.0% on August this year, and 1.4% higher than for the same time in 2019.
Comments from our readers
Sign In to add your comment
www.GoodReturns.co.nz
© Copyright 1997-2021 Tarawera Publishing Ltd. All Rights Reserved