Market correction? Don't hold your breath.
The economic fallout from Covid-19 was supposed to lead to a housing market correction. It hasn't – and now ASB says prices are only going to keep climbing.
Wednesday, October 14th 2020, 7:54AM
by The Landlord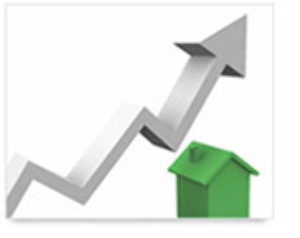 While house prices did fall in April/May at the height of the level four lockdown, ASB's latest Home Economics report describes that as a blip rather than the start of a new down trend.
In the report, Mike Jones, who is a senior economist at the bank, says the last four times New Zealand experienced or skirted economic recession, annual house price inflation went negative.
But this time appears to be different and there's two key reasons why, he says.
One is the huge amount of stimulus unleashed to counteract the economic pain of lockdown - much of which found its way into the housing market.
Jones says the combined effects of the wage subsidy, mortgage-holiday scheme, the removal of the LVRs, and steep cuts to mortgage rates effectively changed the game.
"In past recessions, economy-wide job losses have led to forced selling of houses, with this jump in supply crunching house prices. To date, we've actually seen the opposite."
In fact, measures of housing inventory are at seriously low levels, with the latest data from both Realestate.co.nz and REINZ showing the amount of stock on the market is at the lowest level on record.
Jones says this speaks to the second factor ASB believes is behind the market resurgence, which is a more severe housing shortage.
"The upshot is that New Zealand's long running residential construction under-build has produced a shortage of around 60-65k houses, around twice what was previously assumed."
This larger housing shortage estimate fits better with the strength in housing activity and prices they are seeing now, he says.
"The stimulus noted above has simply exacerbated this position of excess demand and the tightness of the market that is now evident. In short, there's a scramble for houses."
New Zealand's market is not unique in this sense. According to The Economist, house prices rose in eight out of ten high and middle-income countries during lockdown.
Jones says the tightening of the market promises to keep market momentum humming and prices rising in the short term. That's led them to upgrade their forecasts.
"We now expect annual house price inflation of 9% by year end, and have flipped the small negative we had in for June 2021 to an 11% positive annual increase."
While the longer-term outlook remains murky, ASB expects that the current upswing will run through most of next year.
Jones says the less gloomy outlook for the labour market and falling mortgage rates will continue to stimulate the market.
"Flat-lining net migration and some roll-back of policy support will slow rather than stall the market next year."
Read more:
Sales, prices skyrocket in defiant market
Comments from our readers
No comments yet
Sign In to add your comment