Tenants need to know about insurance
Take note landlords – if you are worried about liability for tenant damage, the time to talk to your tenants about insurance is now.
Wednesday, August 7th 2019, 1:06PM
by The Landlord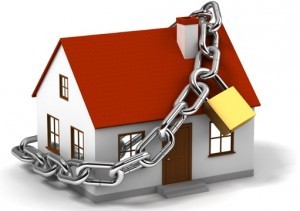 The Residential Tenancies Amendment Bill (No. 2), which makes tenants partially responsible for damage they cause to their rental property, received Royal Assent last week.
That means it is now law and REINZ is warning that means landlords and property managers have less than three weeks to communicate insurance details to new tenants to be compliant with the new legislation.
Under the changes, if a tenant causes intentional damage to a property they are now responsible for paying either four weeks rent or the landlord's insurance excess (whichever is less) to cover the damage.
But for tenants to understand how much they would need to pay if they do damage, landlords have to provide their insurance information, including the excess details, to new tenants from 27 August 2019.
Landlords also need to inform tenants that a copy of their insurance policy is available on request.
REINZ chief executive Bindi Norwell says that if a landlord doesn't do this, then they may be faced with a financial penalty of up to $500.
"While not as punitive as the insulation penalties, the last thing landlords will want is to be fined for not communicating their insurance details to new tenants."
Further, for existing tenancies, insurance information must be provided within a "reasonable" time.
However, no details have been given as to what that timeframe is and at this point it is not clear as to what would constitute a "reasonable" timeframe, Norwell says.
"We will be working with MBIE over the coming weeks to try and get some clarification on that so we can communicate those details with landlords and property managers around the country to ensure they are not in breach of the RTA."
Also, under the new legislation, if landlords make any changes to their insurance policies then they need to notify these changes to tenants in writing.
Finally, tenants also now need to be advised if a property isn't insured, as tenants will still be liable for four weeks rent if they cause intentional damage.
"One thing tenants need to be aware of, is that if they invite guests to their property - to a party, for example - and the guests cause damage to the property, then as tenants they are responsible for paying to fix the damage - not the landlord," Norwell adds.
Read more:
Tenants liable for careless damage – to a point
New tenant damage, meth measures are only partial solutions
Comments from our readers
No comments yet
Sign In to add your comment
www.GoodReturns.co.nz
© Copyright 1997-2022 Tarawera Publishing Ltd. All Rights Reserved