IAG boosts premiums to reflect risks
New Zealand's largest general insurer will be taking more account of risk in its premiums and that means customers in disaster-prone areas will face bigger costs.
Tuesday, April 30th 2019, 4:55AM
by Miriam Bell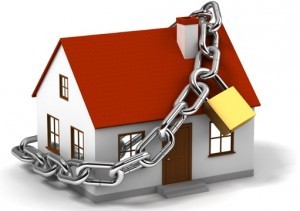 From July 1, IAG will be altering the way it charges so that customers living in areas more prone to natural disasters and severe weather events are likely to pay more for home and contents insurance.
Conversely, customers who live in areas that are less prone to problems may end up paying less.
The changes will be communicated to customers over the next 12 months when their policies come up for renewal.
They will affect all of the insurers' brands (State, NZI and Lumley) as well as the insurance its sells through banks ASB, BNZ, The Co-Operative Bank and Westpac.
IAG's executive general manager customer and consumer Kevin Hughes says New Zealand's environmental risks have evolved in recent years and they need to take more account of those risks
Premiums need to reflect the level of risk and costs associated with providing insurance cover, including reinsurance costs, he says.
"But every customer and every property is different and so every policy will be affected differently, whether that be a price increase or decrease.
"We realise these changes will be a challenge for some customers and we will work through this with them."
He says there are a range of options available to customers to make this easier, including taking a higher excess or adjusting the frequency of payments to suit them.
"We will continue to provide solutions and work to make insurance as affordable as possible."
The move by IAG follows on from last year when it changed the premiums for its AMI and State Insurance customers to take into account risk from earthquakes and floods.
It also follows a similar move by Tower which shifted to risk-based pricing in its premiums last year.
IAG says its new changes are also prompted by changes in the cover provided by the Earthquake Commission (EQC) in relation to damage to residential homes and contents from natural disasters.
EQC will now cover more of the costs for rectifying damage to residential homes. From 1 July, EQC will pay up to $150,000 plus GST per residential home.
However, EQC will no longer provide cover for contents. IAG will provide this to its customers who have contents insurance.
Comments from our readers
No comments yet
Sign In to add your comment