Airbnb room rental not bylaw violation
Renting a spare bedroom on Airbnb was a breach of the tenancy agreement but it did not constitute an unlawful act - under a local body by-law - by the tenant, the Tenancy Tribunal has found.
Friday, October 4th 2019, 11:59AM
by Miriam Bell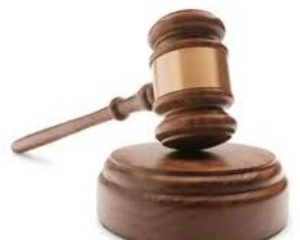 Christchurch tenant Barbara Duff rented a central city property with two bedrooms and then rented out the smaller bedroom as short-term rental accommodation.
Under the tenancy agreement, the tenancy was restricted to one person but visitors were permitted for not more than 30 days at a time.
But the agreement prohibited subletting "including Airbnb and/or other temporary rentals platforms" without the landlords written consent.
The landlord, who was represented by LOTUS Property Management, discovered that on 9-27 occasions the spare bedroom was let via Airbnb.
Following this discovery, Duff was contacted by letter in January 2019 and issued with a 14-day notice to cease this practice.
Duff adhered to the notice apart from one further stay in February 2019 for two nights, which she said was a prior booking and she believed it proper to honour that.
But the landlord considered the Airbnb letting to be a breach of the tenancy agreement and felt that Duff shouldn't benefit from it.
This prompted the landlord to take the matter to the Tribunal for a ruling as well as an order for account of the profits.
LOTUS's Keys Kerdemelidis-Kiesanowski also argued that the activity constituted a possible violation of Christchurch City Council bylaws pertaining to guest accommodation as being an unlawful act.
That's because the tenancy agreement included a clause which stated the tenant couldn't use the premises for any unlawful activity which would put the landlord in breach of any statutory act, bylaw or building covenant.
In turn, Duff argued that the provision in the tenancy agreement which allowed visitors to stay up to 30 days meant she could rent the bedroom on Airbnb.
The Tribunal adjudicator, M Brennan, did not agree with Duff, pointing out that view ignored the more specific term in the same tenancy agreement that expressly prohibited such activities.
"Where there is doubt due to potentially conflicting terms in an agreement it is usual that that specific or exact terms are given greater weight than general ones.
"Applying that in this matter, I place precedence to the term prohibiting Airbnb use over the more general reference to 'visitors'."
Brennan agreed with the landlord that tenants should not be a position whereby they retain profits derived from the commission of an unlawful act under the Residential Tenancies Act.
"I am therefore satisfied that an account of profits and order for disgorgement of profits is wholly appropriate in this case."
Taking into account the rent paid by Duff for the property, Brennan ordered that she pay back the landlord $616.01 for her Airbnb profits.
Yet while the Tribunal ruling was largely in favour of the landlord, Brennan didn't agree that Duff had violated Christchurch City Council bylaws and committed an unlawful act through her Airbnb activity.
This was due to the fact that under the CCC District Plan the bylaw rules differentiate between full and partial use of a premise for accommodation use.
Further, the CCC permits "small scale bed and breakfast operations that use only part of a residential unit in residential zones" as long as certain criteria are met – and Brennan found that in this case the criteria would appear to be met.
"I am not satisfied that the use of the second bedroom for guest accommodation can be deemed 'unlawful' due to tenant actions that violated the CCC District Plan, or specific bylaw, regarding guest or holiday accommodation, as claimed by the landlord. "
Comments from our readers
No comments yet
Sign In to add your comment
www.GoodReturns.co.nz
© Copyright 1997-2022 Tarawera Publishing Ltd. All Rights Reserved