Green light for property investment crowdfunding
The Financial Markets Authority (FMA) has approved a secondary market for The Property Crowd and that enables the residential property crowd funder to relaunch its trading platform.
Wednesday, October 9th 2019, 12:21PM 1 Comment
by Miriam Bell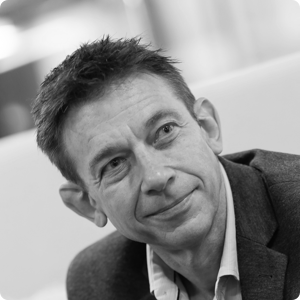 This means that more New Zealanders will now have the opportunity to become property investors – and for as little as $100.
The Property Crowd allows investors to buy a slice of a residential rental property or minor commercial building and benefit from the rental income and potential capital growth .
A separate company is established for each investment property and what each investor reaps after expenses is his or her part of the net profit from rent.
With the FMA's approval of the crowdfunder's secondary market, investors will now be able to offer their shares for resale on the trading platform if they want to sell out of their part of an individual property.
The Property Crowd is the first residential property crowd funder in New Zealand to be given the authority to offer a secondary market.
But getting FMA approval was a lengthy process and came after the crowdfunder unwittingly jumped the gun on its initial launch back in April.
The Property Crowd CEO Jim Janse says they thought the FMA had approved their secondary market at the time they got our crowd funding licence – but that was not the case.
"We believe an authorised secondary market is an essential part of any property crowd funding business model so the hiccup with the FMA proved to be a blessing."
That's because in subsequent months they have been through a very comprehensive and detailed process with the FMA to ensure they fully met the requirements.
"It took longer than we thought but we got there, with the FMA signing off on the secondary market last month, and it's a huge achievement for us as the FMA hadn't dealt with this particular model before."
The time involved has allowed them to refine their business model and take on board lessons by similar enterprises in the UK, Europe, the USA and South America.
Janse says they have now redesigned their platform and broadened their approach to include property sellers as well as buyers.
"While the emphasis is securing great properties for investors to be able to acquire shares, we are also focused on sellers and people wanting to raise money to build or even acquire social housing.
"We are talking to housing providers – and private investors – who want to establish long term rental stock."
There is a lot of hunger out there from developers for this option, Janse says. "It's due to the pushback from the banks. Developers seen this as an alternative way of funding."
This new approach has been made much easier with the establishment of their secondary market as it allows people to divulge their assets.
But Janse says they will be equally relevant for New Zealanders wanting to dip their toes in the property market, or to spread their investment risk away from the lowering interest rates offered by banks.
"It gives investors a serious alternative to the traditional model of property investing, one which comes without the problems increasingly associated with the day-to-day operation of rental properties.
"These days there seems to be a lot of angst between investors and tenants. The Property Crowd model offers a way through that. It can be a healthier option for investors where they can just focus on investing."
In the months since The Property Crowd's initial launch, they have also recruited a high-flying expert to assist their development: James Punnett is now a key investor and their chief product officer.
Punnett founded LifeDirect, New Zealand's largest online insurance marketplace, which he sold to Trade Me in 2013. For the last few years, he has focused on the real estate /lending sector, which included delivering a new fintech platform for Australasia's largest real estate business.
*The Property Crowd aims to be ready to go for investors by late this year or the beginning of next year. Janse is currently talking to potential offerers and once they are confirmed the platform will be opened up to investors.
Comments from our readers
Sign In to add your comment