Proptech the future for commercial investment
Commercial property start-up Jasper is the new kid on the block but some have asked how it differs from traditional property syndicates. Jasper's founders explain the points of difference for us…
Thursday, January 9th 2020, 8:00AM
by Miriam Bell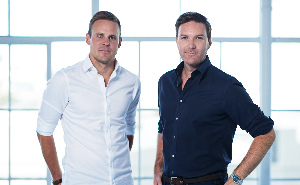 The Auckland-based disrupter aims to increase access to high quality commercial real estate opportunities by allowing investors to purchase fractional ownership in assets.
It will do this by providing a fully digitised onboarding, accreditation and subscription process and offering lower minimum and lower fees.
And after launching in June, it's been a whirlwind few months for Jasper. It scored a major seed investor in European asset manager M7 Real Estate in September and then its first investment offering achieved full subscription in just 36 hours in November.
Yet some investors have queried whether Jasper is actually that different from traditional commercial property syndicates and, if it is, how it is.
So landlords.co.nz sat down with Jasper's co-founders, CEO Mark Hurley and CIO Mark Campbell, to find out why Jasper is different.
For Hurley, one of the primary points of difference will be liquidity. He says one of the big drawbacks of traditional syndicates has been a lack of liquidity and a lack of options for investors in that regard.
"We feel it is important that we can offer options so we will have a secondary market – and that will improve liquidity.
"But one of the attractions of commercial property is its lack of volatility. So we don't want it to be like day trading. We want it to be stable so we are looking at having a year hold period before you can sell. That way it's still a long-term investment."
They are currently working with the Financial Markets Authority (FMA) to put a retail license in place and once they have completed that process they will share their plans for the secondary market.
But they hope they'll have a secondary market in place about one year on from launching their first investment property offering.
Another major point of different is the prop-tech aspect of Jasper, Hurley says. "In the broader sense, this improves efficiency significantly and this makes for lower frees and minimums.
"In turn, this opens up commercial property to new investors who may not have been able to access it (because of the high entry point) previously. Also, lower fees over the long run make for stronger returns for investors."
More specifically, Jasper offers a completely different investment investor experience to existing syndicates.
"Investors can create an account and invest in just a few minutes with relatively little hassle. That's very different to the traditional way of investing and it's not something that should be overlooked! The whole experience is different, easier, more accessible."
It's about the changing face of property investment, Hurley says. "Our vision revolved around what the future of investing might look like and how we could build something to make it more accessible and even fun, so that's what we did.
"Older investors may not want the digital engagement as much, but there is great value in the proposition we have. And there's lots of interest from investors who have previously been locked out of commercial property, with the majority at the younger end of the 35-60 age range."
Campbell agrees their vision for Jasper is one for the future. Ultimately, they would like to be able to offer a global alternative asset marketplace, which would allow users to login anywhere and look at offerings from around the world.
"An investor might like the look of an office in Sydney or an industrial building in the South Island and they would be able to invest across borders via the single platform. There would be more options and high diversification would be possible."
However, at this point, their focus is on consolidating Jasper as a strong commercial property investment platform for New Zealanders.
"We are very proud of the technology that we have built," Campbell says. "We believe it is the best technology available in the commercial property space and there is more to come which will improve the experience for our investors."
They're also now on the look out for their next property offering and they are planning to scale it up a bit this time round. To that end, they are exploring a range of good quality options in different commercial sectors.
Hurley says they plan to be very open about their offerings, and their plans, going forward as some current offerings lack transparency.
"We want to change that and ensure we can offer our investors a diverse array of investment options. The ultimate goal is to enable more investors the opportunity to build a nice diversified portfolio, dependent on their risk appetite."
They are hoping to be able to open up their next offering in the first quarter of 2020, he adds.
Comments from our readers
No comments yet
Sign In to add your comment
www.GoodReturns.co.nz
© Copyright 1997-2021 Tarawera Publishing Ltd. All Rights Reserved