Commercial confidence at three year high
Booming regional centres are driving positivity in the market and that's left commercial property investors more confident than they have been in three years.
Thursday, December 19th 2019, 7:50AM
by Miriam Bell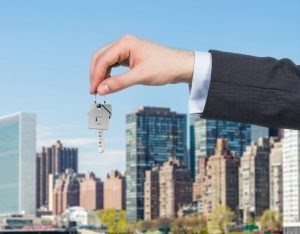 According to Colliers International's latest quarterly Commercial Property Investor Confidence Survey, a net positive 27% of respondents expect investment conditions to get better over the next 12 months.
That's the highest proportion of optimists minus pessimists since the December 2016 quarter and is three percentage points up on the third quarter of 2019.
Colliers International research and communications director Chris Dibble says investors remain particularly confident about high-growth regions.
"Queenstown and Tauranga/Mount Maunganui continue to battle for the top spot, coming in at first equal this survey at a net positive 57%.
"Hamilton got a further vote of confidence, coming in at third for the second consecutive quarter, at a net positive 53%."
Wellington came in fourth with a net positive 52%, while Auckland was in fifth place with 51%.
Out of the 13 regions, 12 recorded a net positive score – with Christchurch the odd one out with a net negative 3%.
In Auckland, respondents' confidence was highest in the industrial sector (65%), followed by the office sector (54%). But in Wellington the reverse was true with confidence highest in the office sector (65%), followed closely by the industrial sector (53%).
Survey respondents were also asked what could have the biggest positive and negative impacts on the property market in 2020.
Dibble says the most cited positive response was sustained low interest rates, followed by a change in government. "The most common negative response was tightening in bank lending, followed by overseas political tensions."
However, while confidence in commercial property may be high, independent economist Cameron Bagrie points out that the Reserve Bank highlighted vulnerabilities in the sector, particularly in retail, in the November Financial Stability Review (FSR).
It said the price-to-rent ratio for commercial properties has continued to increase and has exceeded the pre-GFC peak, supported by low interest rates and low vacancy rates.
"While these factors are helping to mitigate the imminent risk of a sharp repricing, the overall trend is contributing to a build-up in the vulnerability to future shocks, such as unexpected increases in interest rates or an economic downturn."
There have also been changes in market dynamics and new entrants, largely due to investors searching for yield, the Reserve Bank said.
"There's anecdotal evidence that domestic household investors have increasingly sought commercial property investments… It is important that households understand the nature of the risks they are taking on."
The Reserve Bank also noted that banks have tightened credit availability for commercial property loans and further tightening is expected in the next six months.
Comments from our readers
No comments yet
Sign In to add your comment