Looking outside the box
The property market is heating up again – and that means more competition for good deals – but there are still options out there for keen property investors.
Monday, January 27th 2020, 7:00AM
by Miriam Bell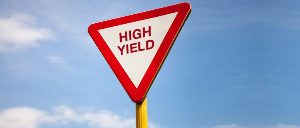 While the market is currently rebounding strongly, housing and tax policy changes mean the environment has become much harder for residential investors.
Veteran property investor Jeff Brill says this all means that investors who have the goal of living off the cash-flow from their portfolio need to look outside the box and search for high yielding properties.
Anyone can make money and grow a residential portfolio in a growing market, but when the wave is going in the opposite direction then investors need to look more broadly in their real estate selection, he says.
"For example if someone had only $400,000 to spend, they would be restricted to small towns and, if they are lucky, a do-up in a bad area that every investor out there will be salivating on."
That's why Brill, who specialises in commercial property and is the author of "The Sophisticated Property Investor", is set to facilitate a seminar on how to find positive cashflow property in this market.
The seminar, which will take place soon, will look at both commercial and residential property opportunities with the main theme being growing a portfolio to achieve financial freedom.
"People don't know that they can buy commercial property for the same price, with a similar deposit, have higher yield and can create the much-needed extra value," he says.
"So why not mix up your portfolio to include commercial and residential property? With your $400,000, you can move back to the cities and what was before a relatively small market in residential has now become a very big market when you mix the two disciplines."
Attendees will leave the seminar with an understanding of how to make money in commercial and residential real estate, as well as good knowledge of commercial leases, Brill says.
To that end, alongside Brill, there will be guest speakers (including a valuer, a lawyer, and a mortgage broker) and Brill will also be presenting information about a Thai resort investment opportunity.
*Find out more about Brill's upcoming, full-day seminar – "The Sophisticated Property Investor" – here.
Comments from our readers
No comments yet
Sign In to add your comment