No sign of investor exodus
It looks as though residential landlords are not exiting the market in droves as a result of the Government's tenancy law reforms and other investor-focused policy changes.
Thursday, October 8th 2020, 10:58AM
by Miriam Bell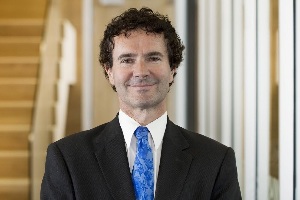 Economist Tony Alexander
That's according to the latest joint survey of real estate agents by REINZ and economist Tony Alexander.
Since the first survey in May, the number of agents reporting seeing an increase in investors in the markets has steadily grown.
The October reading has a net 38% of agents seeing more investors. In contrast, back in May just 16% said they were seeing more investors in the market.
Additionally, for every month since the survey started asking in June, more agents have reported fewer investors looking to sell than have reported that they are seeing more looking to sell.
REINZ and Alexander say these results should finally put to rest the argument that the government's imposition of new rules is driving investors out of the market.
"There is a lack of evidence to support the contention that government efforts to improve the conditions of increasingly long-term tenants in New Zealand are having a net negative impact on investor interest in residential property.
"If some investors are selling, many more are buying," they say.
This finding is supported by the Reserve Bank's latest mortgage lending data which shows that in August new lending to investors reached a level ($1.45 billion) not seen since May 2018.
CoreLogic's most recent Buyer Classification data also shows continued strong appetite for property from mortgaged investors, with their share of property purchases in July and August combined up to 26% nationally.
According to the survey, there are some clear trends that are motivating investor demand.
Low interest rates are increasingly driving people to invest in residential property, while price growth expectations are strengthening.
While investor hopes of picking up something cheap are steadily fading month by month, people are thinking about their retirement and how to fund it.
REINZ and Alexander say the survey highlights the out-performance of the residential real estate sector compared with the overall economy and, especially expectations of six months ago, has continued over the past month.
A high net 58% of agents say that they are seeing more people attending open homes, while a net 38% report more people at auctions.
Prices are seen as rising by a net 88% of agents, as compared to the net 17% who back in May felt prices were falling, and they also report FOMO (fear of missing out) has risen again – from a net 77% in September to 81% this month.
"The market has turned to a strong degree in a very short period of time. Enjoy, or weep if you are still hoping for a market collapse to make your purchase," Alexander says.
Meanwhile, in a positive sign for buyers, a net 36% of agents report they are receiving more requests for property appraisals, up from 19% a month ago.
This could indicate that more properties are likely to come to market – which is something desperately needed.
Century 21 New Zealand owner Derryn Mayne says no one can get their hands on enough stock, whether they're real estate agents or potential buyers.
"We haven't seen such a uniformed, nationwide shortage of listings for a very long time. If listings don't lift soon it could hamper the sector's overall success… Concerns about insufficient listings remains the highest concern from buyers – well up since June."
She says the survey suggests the coming summer could be one of the strongest for real estate in recent years, but it's increasingly dependent on enough properties being put on the market.
"For the sake of the market's ongoing sustainability, and to ensure new buyers can get in, we need those contemplating selling to actually list their properties.
"Potential vendors need to consider that almost all New Zealand agents are now reporting seeing price rises, and so those homeowners who take decisive action won't be disappointed."
Comments from our readers
No comments yet
Sign In to add your comment
www.GoodReturns.co.nz
© Copyright 1997-2022 Tarawera Publishing Ltd. All Rights Reserved