Sales, prices skyrocket in defiant market
It's official: New Zealand's housing market is going crazy – and the skyrocketing prices have left economists revising their forecasts and worried it heralds a new bubble.
Tuesday, October 13th 2020, 12:24PM
by Miriam Bell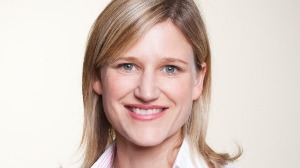 REINZ chief executive Bindi Norwell
The latest REINZ data reveals that 8,377properties sold nationwide in September – which was a 37.1% year-on-year increase.
That's the highest number of properties sold in a month since March 2017 and the highest number of properties sold in a September month for 14 years.
In Auckland, sales rose by 53.2% year-on-year, with 2.861 properties sold in September. That's the highest sales figure in 52 months and the highest annual increase in sales in 11 years.
Nine other regions also saw increases of over 30% in annual sales volumes during September.
They were Nelson, West Coast, Tasman, Canterbury, Waikato, Manawatu/Wanganui, Marlborough, Bay of Plenty and Southland.
At the same time, median house prices nationwide increased by 14.7% year-on-year to a new record high of $685,000 in September.
Auckland's median house price was up by 12.6% year-on-year to $955,000 (also a new record high), while nine other regions turned in record median prices during September.
These regions were Gisborne, Taranaki, Otago, Bay of Plenty, Manawatu/Wanganui, Wellington, Waikato and Canterbury.
Additionally, the REINZ data shows that days to sell were down, auctions levels are going up and the total inventory of properties for sale is now at the lowest level since records began.
REINZ chief executive Bindi Norwell says the activity is being driven by extremely low interest rates, consumers having additional "cash" due to a lack of international travel and some uplift from returning ex-pats.
"When you then add in high levels of confidence in the housing market, the removal of the LVRs back in March and people's fear that prices are just going to keep increasing in the future, then this explains why people are going to such lengths to secure a property now."
"There are no signs on the horizon pointing to a change in the next few months, so it will be interesting to see if things slow down in October with the election or whether sales volumes just continue rising."
The price increases they are seeing have continued to defy even the most bullish of market commentators, Norwell adds. "With no uplift in the total pool of properties available for sales, it looks as if prices will continue to rise."
For economists, today's REINZ data provided yet more evidence that the housing market has so far defied the economic fallout of Covid-19 – as well as earlier predictions of doom.
Kiwibank senior economist Jeremy Couchman hopes another month of buoyant activity and double-digit house price growth doesn't point to the start of a new bubble.
He says their forecast for a modest correction in house prices early next year is looking increasingly unlikely by the day – although activity could taper as job losses mount and the closed borders place downward pressure on demand.
"But where there is rapid and persistent house price growth, household debt accumulation and financial stability risks usually follow. The Reserve Bank will likely to be forced to reinstate LVR restrictions next year."
Westpac chief economist Dominick Stephens agrees that prices are defying expectations, saying their recently upgraded house price forecasts may have been too timid. "The lift-off in house prices is turning out earlier and faster than we expected."
Further, they expect the current strength in the housing market to continue well into next year with the boom being driven by very low interest rates, which, if anything, are going to fall even further, he says.
"Other factors like net migration and economic confidence are currently, if anything, holding the housing market back.
"But by next year, both could be in recovery. When that recovery combines with low interest rates, house prices can be expected to continue rising."
Read more:
Expect house prices to keep rising – Westpac
Values on the rise again – CoreLogic
Comments from our readers
No comments yet
Sign In to add your comment