Auckland market taking a breather – QV
The upwards march of Auckland values has slowed significantly, but the national outlook for 2016 remains positive, according to QV.
Wednesday, January 13th 2016, 12:00PM
by Miriam Bell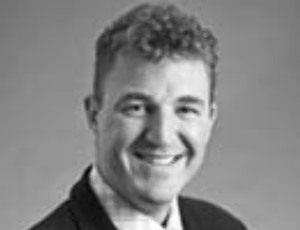 CoreLogic director of research Jonno Ingerson
QV's monthly House Price Index shows that, in December, the average residential property value in the Auckland region rose to $933,264 – which is up from $931,807 in November.
Auckland values rose 4.1% in the last three months of 2015, but increased by just 0.2% in December.
Over the year to December 2015, Auckland values increased by a hefty 22.5%, which mean they are now 70.8% above the previous market peak of 2007.
However, the December results indicate new tax and LVR restrictions on Auckland investors have had an impact.
QV national spokesperson Andrea Rush said that, following the introduction of the new measures in October and November, the rate of value growth in the Auckland market has slowed.
The huge hikes in Auckland values, along with the new investor restrictions, led many to look outside the Auckland region in pursuit of more affordable homes or better rental yields in 2015, she said.
"This resulted in an increase in activity and demand in previously slow housing markets in upper and central North Island centres including Hamilton, Tauranga, the Waikato District, Hawkes Bay, Whangarei and Rotorua."
For example, in 2015 values in Hamilton City were up 19.5% year on year and they have increased by 6.7% since October.
Tauranga values were up 18.2% year on year and they increased by 7.8% over the past three months of 2015.
Rush said that values in many other centres, including Wellington and Dunedin, also saw significant value increases in the last three months of 2015.
As a result, nationwide values increased by 14.2%, or $69,472, in the year to December 2015.
Over the last three months of the year, the average national value increased by 2.9%, leaving values overall 34.7% higher than the 2007 market peak.
Rush said sales volumes were also up on 2014 for much of 2015, reversing the trend of historically low levels seen since the GFC.
Meanwhile, research by CoreLogic, which was released with the QV data, showed changes to the trends of who was buying property and where.
CoreLogic director of research Jonno Ingerson said one noticeable trend was the return of first home buyers to the market – both in and outside of Auckland.
Another clear trend was the spread of Auckland people and money to the surrounding areas.
Ingerson said that, during 2015, there was an increase in Aucklanders moving to Hamilton, Tauranga and Waikato District, with the Waikato District proving particularly popular as people can still work in Auckland while living somewhere much cheaper.
"Not only are Aucklanders choosing to cash up their properties and move to a cheaper town, but they are also increasingly investing elsewhere, chasing better rental yields and more affordable properties."
In Hamilton, Auckland investors accounted for 14% of all sales in 2015, as compared to 6% in 2014. In Tauranga, 13% of all sales were to Auckland investors in 2015, as compared to 10% in 2014.
Ingerson said the increased transaction numbers and values outside of Auckland meant the outlook for 2016 looks positive for most of the country.
He expects Auckland values to drop a few percent over the next few months.

"However, mortgage interest rates are at historic lows, migration at historic highs, and there is a substantial shortage of housing in Auckland.
"These are strong factors putting upward pressure on Auckland prices and, as a result, any drop in values is likely to be shallow and short-lived."

Auckland may be taking a breather, but the surrounding areas are likely to continue to rise, driven both by local demand and by Aucklanders choosing to move to more affordable locations, Ingerson said.
But the value growth in Hamilton was likely to become more moderate and the outlook further south was more variable as the effect of Auckland is far less, he added.
"Wellington values have been accelerating from the past few months and that will continue in a market where current demand is outstripping supply.
"Dunedin will also continue to increase, while Christchurch is more likely to stay flat."
Comments from our readers
No comments yet
Sign In to add your comment