Waikato market surprises
Think the strong Waikato housing market is being driven by Auckland investors? Think again, suggests the latest Realestate.co.nz data.
Wednesday, June 1st 2016, 11:00AM
by Miriam Bell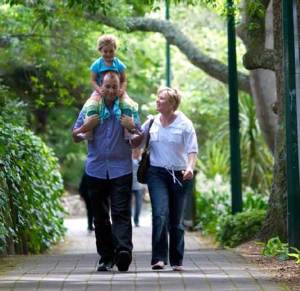 Hamilton
There is no doubt the Waikato region's housing market is currently booming, with strong price growth and plenty of activity.
According to Realestate.co.nz's May data, asking prices in the Waikato showed the country's third highest percentage increase, just behind Central Otago/Lakes (up 8.9%) and Nelson (up 7.1%).
Waikato's average asking prices were up by a healthy 6.1% on April to leave them at $467,717.
At the same time, new listings remained relatively static in the Waikato – making it a sellers market, much like the rest of the country.
However, while it is commonly held that it is Auckland investors who are driving the Waikato market, it seems the truth may be more complicated.
Realestate.co.nz spokesperson Vanessa Taylor said the Waikato market currently has an interesting profile.
It is tempting to make the assumption that Aucklanders are looking further south to the Waikato, she said.
"But our data shows us that we have seen a strong (75.35%) increase in users from the Bay of Plenty looking at the region.
"In saying that, the strongest interest is actually coming from users who already reside within the Waikato region."
Taylor said that, going by the data's most searched areas, the hot spots in the Waikato are Cambridge, Te Awamutu and Morrinsville.
"Surprisingly, data suggests that Melville could be an up and comer with a 217.59% increase in online engagement."
While the Waikato average asking price is up and growing strongly, it pales in comparison to Auckland's average asking price which stands at $879,730.
Price growth in the Auckland market may have slowed, but the city is still a major contender in the realestate.co.nz activity rankings.
Taylor said Auckland asking prices rose by 2.1% in May, as compared to April, but they were up 10.9% year-on-year.
"Auckland is also suffering a fall in inventory levels, with listings down 9.2% on the same time last year.
"A fall of close to 10% in listings in one year in a city the size of Auckland is very significant."
The scarcity of properties for sale in the Waikato and Auckland mirrors a scarcity at the national level.
Taylor said realestate.co.nz data showed that the number of new properties which came onto the market nationally in May dropped by 7.1% on April.
The long term average has also dropped to an all-time low.
"In this environment, if no new listings were to come onto the market nationally and all the existing properties sold, theoretically there would be no properties for sale in New Zealand within 12 weeks.
"It's a classic supply and demand situation and, right now, it's definitely a sellers' market."
Meanwhile, the average asking price nationwide hit an all-time high, coming in at $570,971 in May.
This was a 7.2% year-on-year increase.
Taylor said heightened real estate activity has been evident across both the North and South Islands, with the Central Otago/Lakes region and Nelson being notable stand-outs.
Comments from our readers
No comments yet
Sign In to add your comment