Top 30 suburbs with undervalued houses
Savvy investors are always on the lookout for overlooked suburbs which offer the prospect of hidden value – and there are still many of these to explore in New Zealand.
Friday, February 10th 2017, 8:00AM
by The Landlord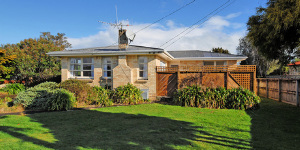 In this month's New Zealand Property Investor magazine, we locate the suburbs around the country which have the greatest value ranges and pinpoint areas with untapped potential value.
The property cycle works in mysterious ways and the assumption that all suburbs in a given city increase and decrease value at the same time has been proven wrong time and again.
So, can the same be said for streets in individual suburbs? What other factors are at play?
By locating the suburbs across New Zealand with the greatest value range, the article pinpoints great suburbs where you can still find affordable properties – much like finding the worst house on the best street.
To create a simple, meaningful measure of undervalued areas, we worked with CoreLogic to decipher which suburbs in the six main centres (Auckland, Hamilton, Tauranga, Wellington, Christchurch and Dunedin) contain potentially undervalued areas.
The rough criteria for selection was that there are at least 10% of properties in the suburb worth more than $1million.
Suburbs were then ordered by the percent of properties worth less than $500,000 – although exact criteria figures were adjusted depending on average values in each location.
Suburbs were measured using the current value of all properties in the suburb based on CoreLogic's Automated Valuation Model 'E-valuer'.
But apartments and vacant land have been excluded, so only residential houses/flats were analysed.
The article then provides commentary from local experts and investors to help investors explore what types of properties they should be looking for in the suburbs identified.
To find out where New Zealand's top 30 suburbs with undervalued houses are, click here to get the digital issue of NZ Property Investor magazine.
Subscribe to NZ Property Investor magazine here to get great stories like this delivered to your mailbox every month.
Comments from our readers
No comments yet
Sign In to add your comment