Regional stars' sales plummet
Declining sales activity and increasing housing stock are not just an Auckland story: the latest data shows some former star markets have cooled significantly.
Wednesday, February 15th 2017, 12:00PM
by Miriam Bell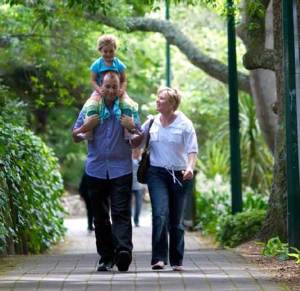 Sales volumes across the wider Waikato and Bay of Plenty region fell by 25% in January, as compared to December 2016, and by 34% year-on-year, according to the latest REINZ data.
Further, the region saw the amount of properties on the market increase for the first time in over 12 months, with 14 rather than 13 weeks of supply now available.
At $462,000, the region's median price was still up by 0.4% on December and by 22% year-on-year. compared to January 2016.
But the region is also home to the recently hot "halo" markets of Hamilton and Tauranga – and the REINZ data shows that both markets have now slowed considerably.
Sales in Hamilton fell to 143 in January from 273 in December, which is a hefty drop of 47.6%. They were down 29.2% year-on-year.
Hamilton's median price of $495,000 in January was down by 5.7% from December's price of $525,000, although it was still up by 27.6% year-on-year.
In Tauranga sales dropped to 78 in January from 121 in December, which is a drop of 35.5%. They were down by 43.5% year-on-year.
At $540,000 in January, Tauranga's median price was down 10.0% from $600,000 in December. This was still up by 22.7% year-on-year.
REINZ regional director Philip Searle said the tone across the market is mixed.
There is more confidence from buyers in the Waikato, but in the Bay Of Plenty there is less activity, especially from investors, he said.
"Inventory levels have started to increase after a long period of decline giving buyers more choice across the market."
He added that the Gisborne market is growing steadily with interest from both investors and homeowners.
While January is traditionally a slow time for the housing market, recent data - besides that of REINZ – has indicated the Hamilton and Tauranga markets have settled down considerably.
Property Institute chief executive Ashley Church said all the cities which had been experiencing rapidly rising house prices would be feeling some impact from the latest investor-focused LVRs.
"This is because the negativity in the media towards house price growth has left many investors a bit nervous. They don't want to get out of the market but they are waiting to see what might happen.
"There is also an element whereby people are thinking maybe the slowdown will last this time. So there's a lack of confidence about what the future might hold."
Hence the drop off in market activity in formerly booming markets like Hamilton and Tauranga.
The cooling effect of the LVRs is likely to last for a while before dissipating – and then the markets will start to grow again, Church said.
"Investors will start to move back into these markets again and activity will pick up again. But the growth will be more moderate, and that is not a bad thing."
While the effect of the LVRs is likely to ease over time, the fear and reality of interest rate rises over the next few years could continue to reign in growth in these markets, he added.
Read more:
Super City's prices drop further
Changing of the hot market guard
Comments from our readers
No comments yet
Sign In to add your comment