Affordability growing in West Auckland
With all the media focus on Auckland's housing crisis, it would be easy to overlook opportunities in the city's western suburbs, writes Louise Richardson.
Monday, August 28th 2017, 7:00AM
by The Landlord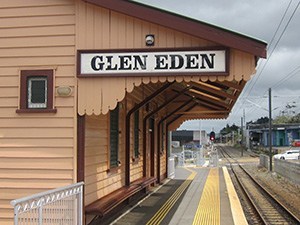 There's absolutely no doubt by now that the new loan to value ratio (LVR) rules introduced by banks in September 2016 are having an effect on the market.
In Auckland as a whole, although prices are still rising, that growth is levelling off with sales volume falling 30%, inventory growing, and number of days properties take to sell increasing. Plus, fewer homes are being sold at auction. Year-on-year, to May 2017, according to REINZ statistics, Auckland median prices rose by 5.0%, while nationwide the median rose by 11.3%.
But West Auckland, a large and diverse part of the country's biggest city, has a huge amount going for it with major business and residential development taking place in suburbs such as Henderson, Massey and especially Hobsonville, where former air force land has become a new town with hundreds of new houses - plus shops and schools.
On top of that there's a new transport hub at New Lynn and much improved access to motorways. The Westgate project was one of the country's largest ever, while the new Waterview Tunnel will almost certainly make a huge difference to residents' lives.
As an indication of the speed and volume with which the west is growing, 50% of the residential development tracked annually by Colliers will be in Waitakere City.
However, that said, the median house price in the west has dropped from $769,000 to $755,000 since May 2016 and estate agents are definitely noticing new sales patterns. Tellingly, only 277 properties were sold this May, compared with 444 in the same month last year. At a recent Barfoot and Thompson auction only three of 25 West Auckland properties on offer sold under the hammer.
It follows that with lower sales volume, values will slow, or even decline, and that is what appears to be happening now.
This is unwelcome news, of course, for investors who bought property in the area while prices were rising, and expected to make big capital gains - even if it meant accepting lower yields and negative cash flow in the first instance.
These landlords now face the prospect of selling at a loss - or with minimal capital gain, or alternatively, hanging on to their properties in a market where the ability to raise rents in future can't be guaranteed and interest rate rises do seem inevitable.
High tenant demand
Yet, according to Barfoot and Thompson's quarterly Auckland rental update, for now, there's still a shortage of rental accommodation and they note that average weekly rents in Auckland's west went up from $463 in the first quarter of 2016 to $496 this year.
The average sale price in May ranged from $648549 in Ranui to $899464 in Titirangi - which is popular with arty and creative renters, and had an average rent of $538 for a three-bedroom house with 3.13% gross yield.
Craig Smith, CEO at LJ Hooker Austar Realty in Titirangi has been in the property business out west for many years. "There's certainly no difficulty in finding tenants for west Auckland properties at the moment and part of the reason is definitely because some investors have got nervous and sold up.
"However, we're already seeing some of them coming back when they realise that the possible gains are still there."
Suburbs to watch
Smith says that many of the properties his company manages are yielding around 5%. "What we are noticing too is a rise in the number of home and income situations where there's separate accommodation for a tenant, in which case, yields can be a bit higher."
He suggests that Glen Eden as a good spot to look at right now as it has good amenities and tidy housing.
"There's a lot of stock there at the moment so prices are taking a bit of a hammering, which means it's sometimes possible to buy for around $600,000, while the rents are staying up. A tidy three-bedroom home out that way brings in between $550 and $570 a week, which isn't bad."
Smith says that Henderson is another suburb where investors can do well but it very much depends on which part of it you buy into.
"Although prices are lower the further out west you go, it's important to consider that the quality of tenant might not be as good either. That's one of the reasons we insist that our investors have their properties meth-tested before and after every single tenancy."
Add value to existing portfolio
From a mortgage broker's point of view the property investment scene is certainly changing but not too dramatically, as yet.
Stuart Wills at The Mortgage Supply Company in Hobsonville says things are still busy overall but in terms of potential landlords looking to buy, just a little quieter than last year.
"We're trying to help those clients to think outside the box a bit more – maybe using a credit union or other organisation that isn't subject to the new rules or even spreading their loans out over more than one bank, which sometimes works quite well.
Wills says that a lot of his firm's clients are buying new-builds, of which there are many in West Auckland, as the city fans out further into what was once industrial or farm land, so they're not affected by the new LVR rules.
It isn't the LVR restrictions so much as council rigmarole that frustrates investor Alan McArdle, who has rental properties in West Auckland.
"I'm big into developing properties and especially creating accessible ones for disabled people, but the time it takes to get council approval is - quite frankly, just ridiculous."
McArdle says that there are still good houses in suburbs such as Kelston and Glen Eden, on large sections, that can easily be brought up to date.
"I'd like to see more investment money going into these - rather than into simple speculation, but the costs and delays in dealing with council simply put investors off.
"It can easily take a year to get resource consent and a building permit. By my reckoning this adds about 20% to the cost of developing or building rentals and it contributes to the shortage of good quality properties that we're seeing right now."
However, he notes that renovation isn't always the answer.
"Some houses in the west are actually worn out and should be demolished – especially 1960s houses, many of which were never insulated. If it wasn't so difficult dealing with council there would be much more happening on those sections right now.
"They might say they've issued a certain number of permits but I'd argue that around a third of these dwellings never get built because it's just too difficult," he says.
Brendon Stuckey of Quinovic has invested in West Auckland for a number of years but he hasn't bought any property there recently and is holding the stock that he does have.
"The yields aren't great at the moment and I haven't heard of anyone hitting 6% for a long time; it's hard to believe that a few years ago 8% was considered about normal!"
He says that while house prices have rocketed in recent years things are changing now.
"I think that the market just out-ran itself and at present, I would say that as an investor you're going to have to put thoughts of capital gain aside and have a good, solid 10 year plan in mind for any property you might purchase."
Stuckey believes that there are still underrated rental spots around the new NorthWest centre that will eventually attract a new demographic to the area.
While three or so years ago he was offering advice to committed investors who were actively increasing their portfolios, his clients at the moment tend to have only one or two properties - and they're often accidental investors to boot.
Nevertheless, Stuckey is also seeing other people who have an eye on the future and are contemplating adding minor dwellings onto existing sites for extra income but he warns them to be very sure of council guidelines when planning such projects.
"There are some very grey areas and I have a feeling that the rules around home and income scenarios may be about to get tougher," he says.
Comments from our readers
No comments yet
Sign In to add your comment