New chance to join leaky building lawsuit
More leaky building owners now have the chance to join a class action against building materials company James Hardie following a new Court of Appeal ruling.
Thursday, August 31st 2017, 4:00PM
by Miriam Bell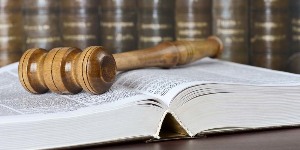 Late in 2016 the High Court granted a group of leaky building owners leave to proceed with a class action against James Hardie, and one of its subsidiaries Studorp, on the grounds of negligence and breach of the Fair Trading Act.
At the time, the potential claimants were given just weeks to sign up for the class action but the Court of Appeal has now extended the opt in period by up to five months.
The group, which numbers over 60 people, claims that leaks in their homes are attributable to inherent defects in cladding systems manufactured by James Hardie, in particular Harditex and Titan Board.
They also claim that James Hardie made misleading statements about its cladding systems in its technical literature.
Thousands of properties were built using Harditex from 1987 until the early 2000s, while Titan Board was widely used from 1995.
This means there are likely to be many more New Zealanders whose properties were affected by the use of these products.
The group's lawyer, Dan Parker said there had been strong interest from potential new claimants since the class action was given the go-ahead in October 2016.
But the new opt-in orders, which will run until the end of January 2018, mean the group is now expected to increase significantly.
Parker said that the opt-in period will be the last chance for most affected owners to pursue any legal action for recovery of their losses.
"If they join during the opt-in period they will not be affected by a 15-year limitation longstop that will otherwise bar claims after the opt-in period expires.
"Also, the Supreme Court confirmed last year in the leaky schools litigation that the 10 year Building Act limitation longstop does not apply to a product liability claim like this."
Owners of buildings constructed since 1987 using Harditex or Titan Board should get in touch with Parker & Associates to find out how to opt-in to join the claim, he said.
James Hardie has not responded to the Court of Appeal ruling, but it has consistently denied that its cladding systems are defective and has said it will be defending all claims.
Another separate $250 million leaky building class action claim against James Hardie is currently wending its way through the Auckland High Court.
That class action, which is under the auspices of Adina Thorn lawyers, involves over 365 owners of 1,075 dwellings.
Read more:
Leaky building class action court bound
Leaky building mega suit hits court
Comments from our readers
No comments yet
Sign In to add your comment