Sales down but life in market
Property sales nationwide were down by 20% year-on-year in August, new data shows – but some say there are renewed signs of life in the market.
Friday, September 15th 2017, 10:30AM
by Miriam Bell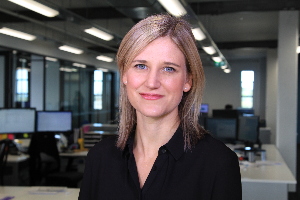 REINZ chief executive Bindi Norwell
According to the latest Real Estate Institute of New Zealand (REINZ) data, sales were down in every region in the country as compared to August 2017.
This is something that has only happened three times in the last seven years.
It means that, once seasonally adjusted, property sales nationwide fell by 19.1% in August, as compared to the same time last year.
This represents a reduction of 1,472 in the number of properties sold year-on-year.
Regions with the biggest reduction in sales volumes were Southland (-37.3%), Northland (29.4%), Taranaki (25.9%), Waikato (25%) and Auckland (21.5%).
REINZ chief executive Bindi Norwell said the drop in volume means that, on average, 47 fewer properties were sold each day in August 2017 in comparison to August 2016.
That's a big drop and shows banks' lending criteria and LVRs are still impacting first home buyers and investors, she said.
"If you looked at the number of properties sold, without looking at the bigger picture, one might assume that the market was showing significant signs of slowing.
"However, as prices are holding up, and even increasing, then it suggests that people may be holding off from selling their property unless it's absolutely necessary."
While sales were down, once seasonally adjusted, median prices across New Zealand increased by 7.6% year-on-year to $530,000.
Five regions saw record median prices increases year-on-year in August - which contributed to the overall median price increase.
Those regions were Southland (up 22% to $250,000), Nelson (up 12.6% to $518,000), Hawke's Bay (up 19.1% to $405,000), Manawatu/Wanganui (up 18.8% $285,000), and Marlborough (up 16.7% to $420,000).
Auckland was one of four regions to go against the trend and experience a year-on-year decrease in median price in August.
Once seasonally adjusted, the Super City's median price was down by 1.2% year-on-year to $840,000 in August – although this price was actually up by 1.2% on July 2017.
Norwell said August saw a lot happening from a price perspective across the country, with strong value growth in some regions which was an indicator of New Zealand's strong regional economy.
"Auckland's median price, although experiencing a slight decrease year-on-year, has remained relatively stable."
"Despite the decrease in the number of properties sold, overall, the market is in a strong position as listings remain low and demand for good properties remains high.
"Agents across the country expect the market to pick up as we move into Spring and even more so once the election is over."
Norwell was not alone in her positive take on the market, despite the drop in sales.
For ASB economist Kim Mundy, the REINZ data shows some renewed signs of life in the market in line with earlier housing-related data releases for August.
Sales activity actually rebounded in August as compared to July and in many regions, including Auckland, this translated into higher price pressures, she said.
"The direction of the housing market over the coming months remains murky given the uncertainty around the upcoming election.
"However, our longer-term view remains unchanged wherein strong demand and a sluggish construction response will support prices."
It is worth noting that other commentators don't support the view that the looming election is having much of a cooling impact on the housing market.
Standard & Poors director of financial institutions ratings, Nico de Lange, this week said election uncertainties were only a minor contributor to the slower market.
"The downtrend commenced well before the election was announced. We wouldn't expect that post-election the market will ramp up significantly again."
Read more:
Comments from our readers
No comments yet
Sign In to add your comment