Rents surge for urban living options
Changing mindsets mean apartment, townhouse and unit rents have skyrocketed by 6.3% year-on-year to a record median weekly high of $420, new Trade Me Property data shows.
Wednesday, September 20th 2017, 10:00AM
by The Landlord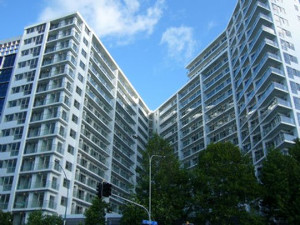 A surge in the popularity of apartments is driving this, according to this month's Trade Me Property Rental Index.
The national median weekly rent for an apartment has increased by 7% year-on-year and by 20% in the last three years to reach a new national record of $460.
But the national median weekly rent for a unit has gone up by 2.9% to hit $360, while the national median weekly rent for a typical townhouse has stayed steady on $460.
The trend towards apartments is most pronounced in Auckland where apartment rents are more expensive than 1-2 bedroom houses.
Head of Trade Me Property Nigel Jeffries said that the median weekly rent for an Auckland apartment is now an all-time high of $490 per week which is an increase of 6.5% year-on-year.
Increasing demand means that renting an apartment in the Super City is now more expensive than a small house, he said.
"You'll be expected to pay $40 per week less for a one or two-bedroom house. This is because apartments are generally in a great location for those who want to live and work in the heart of the city and dodge the traffic hassle."
But it is not just Auckland which is seeing a growth in the popularity of urban properties.
Jeffries said that, as house prices steadily increase, more and more Kiwis have been looking at urban properties as a more affordable investment or first foot on the property ladder.
Additionally, urban properties are typically warmer, drier and in a better, inner-city location than your average house, he said
"The priorities of Kiwi renters and landlords are changing, and the simplicity and location of an urban property holds a lot of appeal.
"This is a real change of mind-set for a country that's been obsessed with the quarter-acre dream for generations."
Meanwhile, the national median weekly rent remains in a holding pattern, sitting at $450 for the ninth consecutive month.
Jeffries said the national market is experiencing the lowest period of rent increases in five years with annual rent growth up just 2.3%.
"This is quite the contrast to 2016 when the annual rent growth was nearly double at 4.4%."
Rent growth has also stalled in both Auckland and Wellington.
The median weekly rent in Auckland hasn't moved since April, remaining firmly at $530 per week, while there has been no change in Wellington's median weekly rent of $450 since March.
Conversely, after a long quiet period, Christchurch's median weekly rent has gone up by $10 to hit $400.
Jeffries said that landlords in the Garden City will be hoping these early signs of stability in the rental market are a sign of things to come after a turbulent few years.
Rental market results around the regions were a mixed bag in August.
Median weekly rents in both the West Coast (up 28.6% year-on-year to $270) and Otago (up 5.8% since July to $410) saw strong growth.
But median weekly rents in both Gisborne (down 19.4% year-on-year to $270) and Canterbury (down 1.3% year-on-year to $395) fell
Jeffries said that Gisborne and the West Coast are small markets which can be susceptible to big swings off the back of relatively small changes in the quantity and quality of properties entering the market.
Comments from our readers
No comments yet
Sign In to add your comment