Quarterly value chill
Focus might be on the Auckland housing market's slowdown but new QV data shows that the heat is lifting from markets around the country.
Wednesday, October 4th 2017, 8:00AM
by Miriam Bell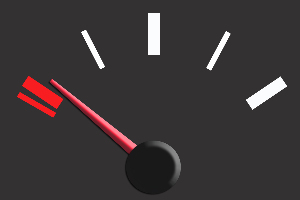 There was a 4.3% year-on-year increase in nationwide property values in September which left the average national value at $646,378, according to the latest QV House Price Index.
But, over the past three months, values rose by just 1.1%. That growth rate is even slower than the quarterly rate of 1.2% recorded last month.
While the much-commented upon decrease in Auckland's values in recent months continued in September, value growth is also starting to ease in regional markets.
QV national spokesperson David Nagel said reductions in quarterly value growth have extended from just the main centres last month to almost all the 15 major urban areas.
The only exceptions to this were Rotorua, Palmerston North, Dunedin and Invercargill.
Nagel said many provincial towns are still seeing double digit gains in year-on-year growth but the quarterly change shows a gradual slowing of the property market in almost all city locations.
"Values are reflecting small decreases in all but a few isolated pockets of Auckland while Tauranga and Christchurch have also shown a small decline over the past quarter.
"The normal spring surge in property listings still hasn't eventuated throughout most of the country and this lack of supply has helped insulate the market from more significant falls in values."
Despite ongoing election uncertainty, there are policies that if agreed up on under a coalition government could influence the property market, he said.
"These include a gradual reduction on immigration numbers which has previously helped fuel the property market, particularly in Auckland and the increase in housing supply."
"What will be most interesting will be whether a new government supports the relaxing of the Reserve Banks LVR restrictions."
Once again, the QV data highlighted the dramatic change in Auckland's market.
In September, values in the Auckland region increased by just 0.8% year-on-year and they dropped by -0.6% over the past three months.
This left the Auckland region's average value at $1,039,066 in September, which was down on August's average value of $1,041,957.
QV Auckland senior consultant James Steele said the region's sales volumes are down to very low levels as demand is halted by the ability for purchasers to finance property deals.
On top of this, the number of listings has also eased and many people are taking a "wait and see" approach until after a new government is formed, he said.
"The Auckland market has continued to flatten and we remain in a stalemate situation until a significant economic shock destabilises prices by reducing demand and putting pressure on people to sell.
"Or until lending restrictions are eased allowing built up demand and limited supply to send prices upwards again."
Read more:
Don't assume prices will keep rising – ANZ
Comments from our readers
No comments yet
Sign In to add your comment