Auckland sales fall further
SuperCity sales numbers fell to the lowest level for a September in seven years, according to the latest Barfoot & Thompson data.
Wednesday, October 4th 2017, 11:30AM
by Miriam Bell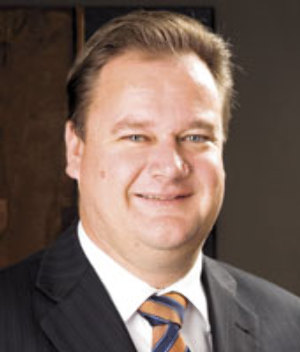 Barfoot & Thompson managing director Peter Thompson
There were 658 sales in Auckland in September, as compared to 777 sales in August and 1051 sales in September 2016, according to the city's largest real estate agency.
Those sales numbers mean that sales were down by 15.3% on August and by 37.4% on the same time last year.
Despite the fall in sales, the city's property prices held steady in September.
The average sales price increased by 1% from August to reach $928,213, while the median price increased by 4.9% from August to hit $860,000.
This left September's average and median prices marginally higher (1% and 1.2% respectively) than they were in September 2016.
Barfoot & Thompson managing director Peter Thompson said that election uncertainty in a market that has been flat since April did have an impact on sales numbers
However, factors such as high population growth, stable mortgage interest rates and a shortage of supply remain, he said.
"With the election out of the way and a future government likely to be confirmed by mid-October, the normal spring lift in new listings for sales pre-Christmas and greater sales activity is likely to return to the market by early November."
In Thompson's view, the overriding sentiment of sellers is that the fundamentals that have driven the market for the past two years have not changed and that prices are not likely to fall significantly.
"Sellers are prepared to accept prices at close to what have prevailed for the past six months, but have been declining low offers.
"There are a significant number of buyers actively searching, and those that are realistic and prepared to meet the market are making a purchase."
New listings for the month were solid, with a 12.2% increase on August, he added.
ASB economist Kim Mundy said the data showed Auckland house sales were particularly soft in September, probably due to the election.
Seasonally-adjusted sales activity was the lowest since October 2010 and, notably, existing inventory levels actually fell, she said.
"Given the uncertainty still surrounding the election, there is the risk of more near-term softness in the market and we will be closely monitoring forthcoming data."
The Barfoot & Thompson data comes hot on the heels of QV's September data which revealed that property values in most parts of Auckland have dropped over the last three months.
QV's Auckland spokesperson James Steele said that sales volumes are down to very low levels as demand is halted by the ability for purchasers to finance property deals.
"Those vendors who are keen or under pressure to sell are having to be more accommodating and flexible with their terms and conditions for buyers in order for sales to go through,
"That includes being more realistic with pricing and offering longer settlement periods."
Read more:
No Spring lift in investor lending
Comments from our readers
No comments yet
Sign In to add your comment