Short stays big pays
It is now possible to make holiday rentals work for you by generating some great yields but with much less effort than ever before.
Monday, October 9th 2017, 7:00AM 1 Comment
by The Landlord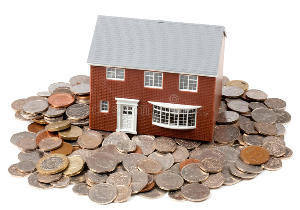 Airbnb is changing the way we holiday – and it's changing the way we invest in property.
There's been a revolution in recent years since Airbnb took hold in the local market, offering rooms and houses for short-term stays at well-below-hotel rates.
Increasingly, New Zealand investors are realising that short term holiday rentals have the potential to provide outstanding returns, albeit with higher costs and general uncertainty.
Experienced property investor Jonno (surname withheld) owns five small apartments in Auckland's central city.
He bought them for capital gain but has always rented them out.
When the lease on one of his apartments expired in December last year, he thought he'd give it a go on Airbnb to see what happened.
The booking rate enthralled him and he has since put his other apartments on Airbnb, following the expiry of their leases.
He said that he calculates his yields at a net 14% compared to a gross yield of 6% before – and his apartments only have to be occupied for 11 days a month to break even.
"From a cash point of view there are good days and bad days. You feel a bit anxious if you look 30 days out and there's no action.
"But you can tweak the pricing, drop it by 20% a week and get some base bookings in until it's back to market level and we're away."
There are costs – for setting it up and for professional management – and there is some uncertainty, but the benefits far outweigh the downsides, Jonno said.
His apartments are occupied between 80% and 89% of the year and he wouldn't go back to renting them long-term.
"Because guests are also reviewed, they tend to be respectful of the property and rarely cause additional maintenance beyond the expected wear and tear."
Many other investors are jumping on the short term rental wave and Kiwi Airbnb listings have taken off in the last few years.
Back in October 2014, there were 412 available listings and 154 booked listings. In April this year, there were 12,995 available listings and 11,097 listings.
To find out more about getting big pay from short stays, click here to get the digital issue of NZ Property Investor magazine.
Subscribe to NZ Property Investor magazine here to get great stories like this delivered to your mailbox every month.
Comments from our readers
Sign In to add your comment