Price rise could be market rebalancing
Property prices have crept up in the latest Real Estate Institute of New Zealand data and for economists that suggests a rebalancing of the market.
Thursday, October 12th 2017, 11:30AM
by Miriam Bell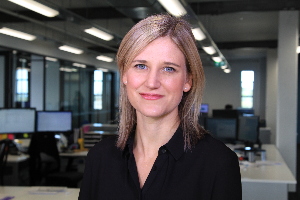 REINZ chief executive Bindi Norwell
Sales volumes nationwide fell further in September, but prices in many markets continued to creep up, the REINZ data shows.
Once seasonally adjusted, New Zealand's median price was up by 0.6% year-on-year and by 0.9% on the previous month to $525,000 in September.
Contributing to the national increase, six regions around the country saw double-digit median price growth year-on-year.
They were Tasman (up 19.3% to $572,500), Hawke's Bay (up 18.3% to $392,000), and Gisborne (up 14.9% to $270,000, Northland (up 14.4% to $446,000), Wellington (up 10.6% to $531,000) and Southland (up 10% to $220,000).
Auckland's median price remained flat at $845,000 in September. Once seasonally adjusted, this was down by 0.8% year-on-year – but it was up by 1.2% on August.
REINZ CEO Bindi Norwell said the price growth was evidence that the market continues to grow despite some challenging conditions like the LVRs and the banks tightening up on lending.
"Much of the increase has been driven by the buoyancy in the regions."
However, once seasonally adjusted, sales volumes nationwide fell by 24.1% year-on-year (from 7,352 to 5,428) in September.
Further, all 16 regions in the country experienced a decrease in the number of properties sold on a year-on-year basis.
In Auckland sales were down by -29.5% year-on-year in September, once seasonally adjusted.
Norwell said the soggy start to spring combined with election uncertainty had a significant impact on the number of sales nationwide.
"It was the lowest number of sales in eight months and the lowest number of sales in the month of September for six years."
Despite this, Norwell does not believe it is all doom and gloom and said that, overall, the housing market remains in a strong position.
"While volumes are down, median house prices across the country have increased again. As the weather warms up we expect the market to pick up again."
For economists, the REINZ data suggested some rebalancing of the market.
ASB senior economist Jane Turner said that while sales remained weak in September, this was not surprising given uncertainty surrounding housing polices in a tight election race.
However, one area of surprise for her was the lift in house prices, particularly in Wellington, and the stabilisation of prices in Auckland.
She said it suggests supply constrains continue to impact on the Wellington market, while falling inventory levels have helped the Auckland housing market rebalance.
"It suggests that physical supply and demand imbalances are reasserting themselves as a key drivers of price trends.
"The price outlook remains highly uncertain, but this reinforces the need for the Reserve Bank to remain vigilant for signs the housing market may reaccelerate."
Westpac senior economist Michael Gordon said the REINZ data was a mixed bag but the stabilisation in prices was partly due to a sharp drop in new listings in recent months.
"Property owners don't sell into a falling market if they don't have to. As a result, the stock of unsold homes has actually started falling again, which has alleviated the downward pressure on prices."
Another factor contributing to the stabilisation in prices is that mortgage rates are no longer rising, he said.
"We wouldn't be surprised to see a short 'relief rally' in the housing market in the next few months - depending on the form of the next government, and any subsequent changes to the tax treatment of property.
"But any such bounce would be short-lived, with interest rates taking their place again as the dominant driver."
Comments from our readers
No comments yet
Sign In to add your comment