Big jump in new listings
There's been a big increase in new property listings but experts are questioning whether market demand will follow.
Friday, December 1st 2017, 10:30AM
by Miriam Bell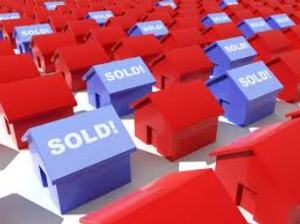 Realestate.co.nz's latest data shows there was 13,477 new listings across the country in November, which is the highest number since November 2014.
Total housing stock for sale across the country was 27,488 in November. That leaves the amount of stock on market at the highest level since March 2016.
An increase in Auckland stock played a part in the increase: November saw a total of 9,935 homes on the region's market, a 23% increase on the same time last year.
However, the website's data also reveals that average asking prices around the country largely remained static in November.
There were some regions that were exceptions to this trend – notably Auckland which saw a 2% increase in its average asking price (to $956,387) and the Central Otago/Lakes region which was up by 6.1% (to $948,341).
Realestate.co.nz spokesperson Vanessa Taylor says the heat that lit the 2015-2016 market is no longer evident and they are now seeing a normalising of the market.
The increase in new listings means the market is now sitting where it should be in terms of total stock and there is now more choice of properties available, she says.
"A more stable market is good for both sellers and buyers. Those looking to trade up or down can do so with more certainty about price expectations. There is more choice and less heat."
However, the most recent REINZ data shows that sales activity continues to be muted around the country while the median number of days to sell increased in many regions including Auckland (to 37 days).
For some commentators, this suggests there may not be the demand to meet the increase in stock.
ASB economists say November's jump in listings confirms that many potential sellers opted to wait on the side lines until election uncertainty has passed, but it is yet to be seen how buyers will react.
"We expect housing demand to cool over the coming year, largely reflecting lower investor demand which will remain muted over the coming year in light of likely tax changes (in particular, the likely end of negative gearing)."
It is possible there will be a short-term flurry of demand from investors wanting to buy ahead of the change in the bright line test and there may be increased demand from overseas investors before that window of opportunity is also shut, they say.
"However, if demand does not lift to meet supply in Auckland over the coming months, and the total stock of listings remains at current levels or continues to rise, there could be some renewed downward pressure on Auckland house prices."
In contrast, ASB thinks the Wellington housing market remains heated and that the tight housing supply will continue to place upward pressure on both house prices and rents.
Read more:
National median reaches record high
New government hasn't panicked market
Comments from our readers
No comments yet
Sign In to add your comment