Rental WoF schemes spread
A Christchurch company has just launched New Zealand's first commercial warrant of fitness (WoF) service for property owners – yet Wellington's scheme is struggling.
Friday, December 8th 2017, 2:30PM
by Miriam Bell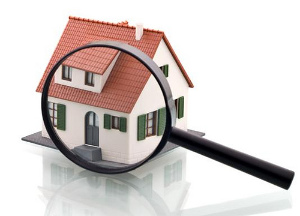 The recent passing of the Healthy Homes Bill into law means that minimum standards and WoFs for rental properties are flavour of the month.
While minimum standards for rental properties are set to be in force within the next 18 months, the introduction of a compulsory WoF is a far more vexed proposal.
But now a Christchurch company, which goes by the name of its product, has launched a Home Warrant of Fitness (HWOF) property inspection service.
HWOF manager Charles Arthur says that with the new Labour government in power, they believe that WoFs – especially rental WoFs – will become compulsory across New Zealand at some point.
"Right now, opinion is largely mixed when it comes to property owners, but we believe that as the benefits become clearer, they will understand just how much value a WoF can offer them financially."
Growing numbers of tenants are giving preferential treatment to landlords and property managers who show they take their responsibility to provide good quality housing seriously, he says.
HWOF's offering is similar to that on offer in the Wellington City Council's voluntary rental property WoF scheme.
But there are packages available to suit different needs and the inspection report can include meth testing with lab results, insulation reports, mould and damp testing, and home security checks.
The service, which currently only operates in the Canterbury region, also includes jobs like checks for heat pump servicing, smoke alarm installation and maintenance, mould treatment, unblocking of drains and roof gutter cleaning.
Arthur says they expect more and more landlords and property managers to adopt WOFs as a part of their own social contract – voluntary or not.
However, Wellington's rental property WoF scheme has not exactly gone to plan to date.
Just two landlords have applied for a WoF assessment of their rental property and only one of the two properties assessed passed.
The landlord of the property which failed the assessment has complained about the inspection.
He says that his property is relatively new and is clean but failed because his porch light was not working and some window fittings needed security stays.
Wellington Property Investors Association president Richard Bacon says most Wellington landlords feel negatively towards the WoF.
This is because there was no consultation with landlords over the introduction of the WoF scheme and practical feedback that they had given on earlier WoF scheme proposals was ignored.
"So people feel aggrieved and disinclined to bother with it. It seems like just another imposition and I wouldn't expect the take-up rate to improve significantly."
It is not that landlords are not interested in providing warm, dry good quality properties to their tenants - most want to, he says.
"There are dodgy landlords out there who just want to make a quick buck, but all our members take the provision of rental property seriously and are keen to take care of their tenants."
Bacon says the WoF scheme would be better if it was a qualitative rating system rather than a pass or fail system and took into account things like body corporate regulations.
Read more:
NZPIF opposes Wellington rental WOF
Comments from our readers
No comments yet
Sign In to add your comment