Rental property lure for first home buyers
Nearly half of first home buyers are looking to property investment as their best option - but an investor advocate is warning that it's harder than it looks.
Friday, March 16th 2018, 8:00AM 1 Comment
by Miriam Bell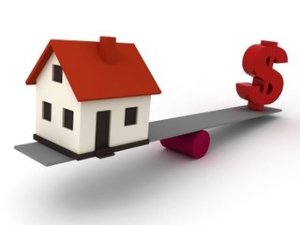 BNZ's latest Financial Futures Research shows that nearly half (44%) of first home buyers would consider buying a rental property in order to get on to the property ladder.
That's because for would-be homeowners in more expensive areas investing in a smaller property in a cheaper suburb, or combining their savings with others to buy a shared property is often a good option.
BNZ director of retail and marketing Paul Carter says they are seeing a shift in the traditional path to home ownership, with many now believing that property investment is a more achievable path
"We asked people what they were prepared to do to get on the property ladder and 44% of first home buyers said they want to buy an investment property, either in a cheaper suburb of the city where they lived or elsewhere in the country."
The findings challenge the traditional perception that property investment is only the domain of the wealthy few who can leverage equity in their home, he says.
"We all know that New Zealanders have a reputation for their ingenuity and they're showing it again when it comes to looking at all kinds of creative alternatives to buy their first property.
"Other trends our research showed were that 30% of buyers are considering joining up with family to make their property ownership ambitions come true and 14% say they'd buy with friends.
Carter says the key for anyone considering options like buying an investment property or shared ownership is to do their research so they're setting it up right the first time.
"It's a great option if people do their homework and crunch all of the numbers before they invest."
Rentvesting – where people rent in the area they want to live but buy a property elsewhere – is not a new strategy for those interested in property.
NZ Property Investors Federation executive officer Andrew King says that people have been doing it for many years, especially in places like Auckland which have seen sky-high price growth.
"People often realise the house prices in the area they live in are just too expensive for them and choose to buy a cheaper property somewhere else, often in an area where the yields are better."
But he suspects that many would-be property investors don't realise just how hard it is to be a rental property owner these days.
"They need to be warned to look at all the changing rules and regulations - in areas like building maintenance, tenant rights and tax – which are set to apply to the property investment area.
"It is simply not as easy to buy and maintain rental properties as many people think."
Anybody thinking of buying an investment property needs to do thorough research before doing so, King adds.
"It's critical to get an idea of exactly what is going on and is being introduced, and to know and understand all the advantage and disadvantages of owning rental property. You have to go into it with your eyes wide open."
Read more:
Prices, sales bounce up – REINZ
Comments from our readers
Sign In to add your comment