Brighter price outlook - Colliers
Post-election property market uncertainty looks to be dissipating with a new survey revealing that house price expectations are on the rise again.
Tuesday, March 20th 2018, 1:00PM
by Miriam Bell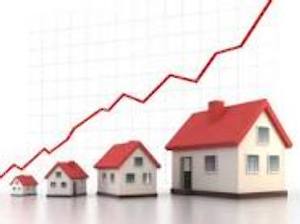 A net 28% of respondents to Colliers International's residential property market outlook survey for the March 2018 quarter think median house prices will increase in the next 12 months.
That is up from the net 15% of respondents who were expecting median price increases in last quarter's survey.
Further, the percentage of respondents expecting a median price rise has increased in all 12 centres surveyed.
Expectations of price rises are strongest in Queenstown, Tauranga / Mt Maunganui and Wellington, although the percentage of respondents expecting price increases in Napier / Hastings, Whangarei and Hamilton grew the most.
When it came to Auckland, respondents are more positive than they were last quarter and there is an expectation that prices for new and old apartments, terraced and detached houses will increase.
Expectations about Christchurch are the lowest in the survey.
The key comment made by respondents is that increasing construction and labour costs will continue to drive up the price for new dwellings.
There has been a slight market resurgence in recent months – with the latest REINZ data showing that both median prices and sales activity were on the rise around the country in February.
These survey results indicate that resurgence has been noticed by consumers who are now more confident in the market.
Yet, in contrast, most economists are not expecting major house price rises going forward.
Westpac senior economist Michael Gordon says lower mortgage rates, and an easing of the Reserve Bank's LVR restrictions from January have helped to support the housing market in recent months.
"However, we still expect house prices to flatten out over 2018 as new government policies – including the extension of the bright line test, the foreign buyer ban and the phasing out of negative gearing - start to bite."
ANZ economists say they expect the housing market to stay in check, with house price inflation running at 3.7% year-on-year.
"We expect broadly stable prices from here, with credit headwinds (although not as intense), affordability constraints and new government policies keeping pressures contained, despite still-low interest rates."
Respondents to the most recent ASB Housing Confidence Survey, which came out in late February, were also far less upbeat about the potential for price rises.
That survey had respondents' house price expectations slumping to a six and a half year low. While 36% of respondents believed prices will go up, 20% believed they will fall.
Read more:
Prices, sales bounce up - REINZ
Price expectations hit new low
Comments from our readers
No comments yet
Sign In to add your comment