SuperCity March sales at 8 year low
Auckland sales rebounded to their highest in a year in March, according to Barfoot & Thompson – but the total was still the lowest for a March since 2010.
Thursday, April 5th 2018, 12:00PM
by Miriam Bell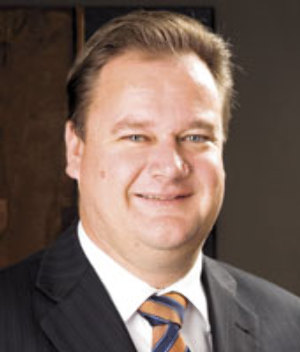 Barfoot & Thompson managing director Peter Thompson
Barfoot & Thompson's March data shows the agency saw 1,064 sales, which was the first time in 12 months that monthly sales have been above 1,000.
This was up by 60% on February's 665 sales, but down by 4.1% on March 2017.
Barfoot & Thompson managing director Peter Thompson says it is no surprise that March sales numbers and prices are significantly higher than in the first two holiday-affected trading months of the year.
"What the sales figures underline is that prices remain rock steady and that buyers have re-entered the market."
The data shows March's average sales price of $931,292 was up 1.3% on February, while March's median sales price of $860,000 was up 4.9% on February.
Yet both the average sales price and the median sales price were down - by 3.8% and 4.4% respectively - on those recorded in March 2017.
Thompson says that while the March figures are positive they can't be read as the start of a new cycle of price increases.
"However, they do demonstrate that buyers are prepared to meet current prices."
While new listings in March were lower than at the same time last year, housing stock on the market is creeping up.
At month's end, there were 4,814 available listings which is the highest in four months, Thompson says.
"Except for in November of last year, currently available choice in terms of houses for sale in Auckland is at its highest for five years."
For ASB economist Kim Mundy, the data shows the Auckland housing market remains subdued, albeit volatile month-to-month.
She says an example of this is that the number of houses sold in March 2018 was the lowest number of March sales since 2010.
The softness is also reflected in total inventory levels remaining around recent highs and now sitting at the closest they have been to the historical average since 2012.
Mundy says this reiterates that uncertainty remains on both sides of the housing market at the moment, with buyers and sellers continuing to tread carefully in the market.
"We expect the market to remain subdued over 2018 due to uncertainty around the timing and nature of the various legislative changes and affordability constraints.
"Looking further ahead, the combination of easing loan-to-value restrictions and an ongoing supply shortage in Auckland should offset legislative changes and affordability constraints."
Comments from our readers
No comments yet
Sign In to add your comment